A Story Of Storytelling
For every child, storytelling becomes an introduction to literature, values and liberal perspectives. Lalitha Sridhar profiles Karadi Tales.



October 2002: "My children donít read at all!" That refrain is so common that it does not even raise eyebrows in response. Is this just a sign of changing times? Can television and the Internet replace the book as new sources of infotainment? Is it only a question of accepting next generation technologies? There is reason to believe it is a great deal more than that. Storytelling is a lot besides enjoyable journeys into a make believe world. For every child, it becomes an introduction to literature, vocabulary, values and education. Often the stepping stone to liberal perspectives and new ways of looking at things, stories are but a window to better ethics - their shades of grey colour the imagination and all the while give a clear vision of whatís black and whatís white.
The Karadi Tales Company is rated as that rare entity - a successful childrenís (fiction as opposed to textbook) publishing enterprise in India. Audio books as a creative idea encourage children to read by themselves. The text supports the soundtrack, uses music to enhance the mood, introduces new words and lends itself to drama, wit or adventure. With Karadi, the emphasis is on Indian ethos and ragas, an audio-textual return to our ethnic roots. Using celebrities from theatre and cinema (Saeed Jaffrey, Girish Karnad and Naseeruddin Shah have all played the sutradhar bear) and peppering the background score with Indian classical ragaas, Karadi Tales aspires to be more than just brain candy. The first childrenís publication to debut on the Crossword Bestseller List, selling 20,000 copies in the first year and expecting to notch sales of over 1.5 lakhs in the current, Karadi has been a learning experience for its creators Shobha and Viswanath as well. Excerpts from an interview with the couple:

Viswanath

"There is always a struggle between superficial entertainment and meaningful entertainment. It is like the struggle between a video game and a good book. While it is understandable that kids may not have the maturity to make an informed choice, when parents don't care to pause and think, what is good for my child, it is cause for concern. The kind of damage that transient entertainment does to children emotionally, intellectually and spiritually is quite unimaginable. Parents are increasingly sweeping it under the carpet, leaving the child to deal with the garbage when he or she grows up."

"With Karadi Tales, as a fledgling set of individuals there were no expectations. As writers, musicians, educators, we were just doing whatever we knew well and kept on pushing ourselves. Shobha, as the writer, is always the starting point. Even though the early scripts were excellent, we now know that there is no limit. Since then we have seen continuous improvement. The same is true for all the departments that each of us handles, whether it is the music or visualization. 3 Brothers & A Violin is just a name for the 3 of us brothers who are all accomplished musicians. We may be low-profile as individuals but Karadi music, being one of our creations, should last 100 years or longer. In any case, we have defined a genre called Indian children's music. The pop-fusion category is right now going through a miserable phase, qualitatively or quantitatively, so we are not particularly excited about it. Indian publishing for kids has never made money. Even such enduring entities like Amar Chitra Katha and Chandamama are not financial successes. Karadi is probably the pathbreaker. We hope Karadi will become a cultural ambassador around the world. Hopefully, we will have the sense to retain our values and resist the corruption of our beliefs."

Shobha

"I link storytelling to listening and from there on to audiobooks. I emphasize that the book and tape format goes one step further than the storytelling process in tangibly providing a hook for the children to get into the world of books and reading. The Karadi Tales Talking Book format is designed not merely with providing children with entertainment but with the specific intent of getting them to reading."

Storytelling is an ancient art form through which a storyteller projects mental and emotional images using the spoken word. Using oral literature as the vehicle and the storyteller as the driver, it brings people from diverse backgrounds together for shared magical moments. Storytelling preserves oral language from previous cultures and brings it to the language of the current generation. The benefits for students are many and varied. Storytelling presents ideas and thoughts in a pleasurable way bringing people together for a warm and personal shared experience. Because well told stories are so pleasing to students, storytelling establishes a positive attitude towards stories and books. Often students are motivated to read on their own after hearing a good story. Through storytelling, the student hears rich and varied language patterns presented in a particularly satisfying format, which provides the opportunity for listeners of all ages to interact on a personal level.

Storytelling encourages children to read and opens doors to the world of literature, develops sequencing skills, encourages oral language development, expands language skills, supports creative writing strategies, develops listening skills, increases attention spans and stimulates creativity and imagination. Besides enjoyment and motivation, there are other benefits. Storytelling helps students understand story structure, as they become exposed to different plots, characters, and setting. It can provide a connection for students who are beginning to write the oral language patterns they hear. The stories that are told act as models for the students' own writing as well as building knowledge of different lives. As a listening activity, storytelling develops listening comprehension and provides the opportunity for using visualization to create mental and emotional images. We believe that storytelling is a powerful teaching tool guaranteed to touch children's minds and hearts.

Lalitha Sridhar
October 2002

Lalitha Sridhar is a Chennai-based freelance journalist with an abiding interest in conscientious reporting and human rights issues.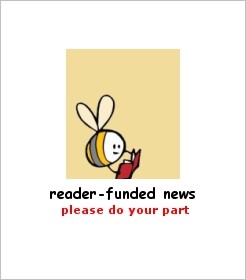 ... contribute by cheque
Write your cheque or DD out to 'INDIA TOGETHER' and either post or courier it to the address below:


India Together
Attn: Reader Contributions
1677, 17th Main Road
JP Nagar II Phase
Bangalore 560078