Urban poverty alleviation
A series of articles adapted from Urban Poverty Alleviation Initiatives in India : A General Assessment and a Particular Perspective (2002), a publication of the Ramanathan Foundation.


Sept-Nov 2003: In this publication, the authors attempt to present in one place, an assessment of all efforts made by the government in alleviating urban poverty in India and understand patterns in the approach over time. The effort was first conceived because of the lack of credible data with which to evaluate the progress of Urban Poverty Alleviation Initiatives of the Government of India.

I : Tackling urban poverty
India needs to develop a deeper understanding of urban poverty. It is not surprising that since demographic and income data are incomplete, social data is even more scarce. This may cause policy makers to treat urban poverty as a single problem, either the result of rural-urban migration or as solely an economic problem. Classification borne out of a deeper understanding of the context of urban poverty will result in programmes that are tailored to the specific needs of each group.
continue reading

II : Access to money for the urban poor
Informal markets offer the urban poor convenient access to money at a high prices and often leads to the poor to be indebted for long periods of time. But the lessons that can be learnt from these informal markets include the importance of simplicity and flexibility, the need for security and that formal market solutions must be prepared to take on the borrowers transaction costs.
continue reading

III : Urban microcredit : The current scenario

The urban poor are indeed borrowing for uses that are covered by the Governmentís UPAIs, such as housing, health, child-care and education. But the fact that NGO led microcredit schemes have succeeded where government schemes have failed is a recognition that the formerís programmes have been better at addressing the problems. While, the success of NGO experiences show that the poor are bankable, interventions by NGOsí in themselves are too small to make a significant difference in the national context.
continue reading
IV : The case for an apex bank for urban microcredit

Due to a long history of directed credit, principal and interest rate subsidies, the market for credit to informal producers has been distorted. While borrowers continue to expect unrealistically low interest rates and principal subsidies, lending institutions and their staff have become negative and cynical about lending to producers due to their bad experience of repayment. The most significant challenge, therefore, is to break this vicious cycle. What could be the alternative institutional design for providing finance to the informal sector in urban areas?
continue reading
V : Urban poverty alleviation in India : Conclusion

An apex bank should be established as a public-private partnership, on the lines of the Industrial Development Finance Corporation, rather than the old style apex institutions like HUDCO and NABARD. Its governance, organisational culture and operating ethos must reflect 21st century values - striving to serve the unreached urban masses for their overall economic and social development in a business-like, professional and financially sustainable manner.
continue reading

⊕
Sept-Nov 2003

This series has been adapted entirely from volume 1 of "Urban Poverty Alleviation in India : A General Assessment and a Particular Perspective" (2002), with permission. Authors: Supriti, Sharon M Barnhardt and Ramesh Ramanathan. Publishers: Ramanathan Foundation, 565, 3rd Block, RMV Extension, 2nd Stage Bangalore 560094. ISBN 81-901511-1-8. For a detailed critique of UPAIs, major recommendations, and an extensive catalog of government sponsored schemes, see the original publication (vol 1 and 2).

• Write the author
• Poverty
• Microcredit
• Livelihoods
• Feedback : Tell us what you think of this page.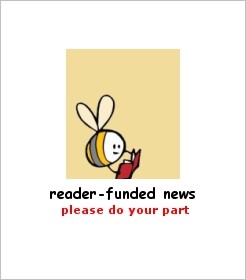 ... contribute by cheque
Write your cheque or DD out to 'INDIA TOGETHER' and either post or courier it to the address below:


India Together
Attn: Reader Contributions
1677, 17th Main Road
JP Nagar II Phase
Bangalore 560078