All that glitters is not gold
A tale of genetic engineering for nutrition in India.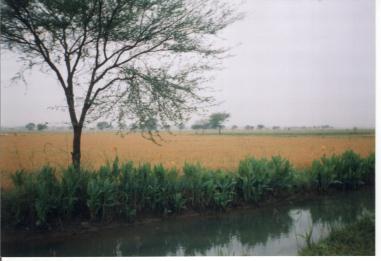 April 2001: The controversial story of genetically-engineered foods in the developed world appears in even greater contrast in the poorer parts of the planet. There, corporate patents and research clash with native requirements and knowledge in complex ways, altering both long-standing practices and the social fabric associated with them. In recent years many questions have been raised about the practice of modifying genes to benefit human nutritional needs. These include both bilogical and economic concerns, ranging from potential health hazards of such efforts, to the income-effects of corporations competing in rural markets. This India Together - Samanvaya report follows the story of "golden rice" - what drives its development and marketing, what it promises, what dangers it may pose.
Vitamins and their deficiencies
The Scientific Debate
Golden Rice in the News.
Public Relations and the Marketing of Golden Rice
---
Samanvaya is a non-profit consulting organization in Chennai, and publishes regular food updates on India Together. Follow these links below to learn more about the organization.