Fighting the veil
Muslim women mobilize to overcome their traditional second-class status.



New Delhi, August 5 2002, (IPS): India's 65 million Muslim women, often called a minority within a minority for their double handicap of gender and faith, are challenging medieval religious laws that have oppressed them for centuries - and for a change some "mullahs" are listening. In recent years, Muslim women have fought fundamentalist interpretations of Islamic law (sharia) by asking the courts to take into consideration basic human rights.
Also see : Caging the women
Recently a new war opened up between the right of a school principal to run a school according to secular principles and fundamentalist attempts to make the school bow to perceived Islamic ideals. Last week, Safia Iqbal, principal of the Scholar's School, which provides secular education for children living in the Muslim-dominated Jamia Nagar area of the city, received support from the Darul-Uloom (House of Knowledge) school at Deoband, in northern Uttar Pradesh, to run her school as she sees fit and not as a "madrasah".
The Darul-Uloom, a spiritual powerhouse which has produced some of Islam's most prominent preachers (many of them serving in mosques around the world, including Pakistan, Afghanistan, Saudi Arabia, Britain and the United States) issued a religious edict against Mohammed Shafi Moonis, a trustee of the Scholar's School. The fact that Moonis is a man of high standing in the local Islamic community, and vice president of the Jamaat-e-Islami Hind, did not prevent Darul-Uloom from declaring Moonis' attempts to seize control of Iqbal's school impermissible.
Iqbal, herself a member of the All-India Muslim Personal Law Board and author of the book: "Women and Islamic Law," said the fatwa against Moonis "upheld the dignity of women" and was a landmark at a time when the status of women in Islamic society is low. At a press conference last week, Iqbal blamed institutions like the Jamaat-e-Islami Hind for women's subservient position, which, she said, was far removed from that originally envisioned by Islam. "They exercise a Mafia-like grip over Muslims in the name of religion," she said.
Iqbal's triumph was small when compared to another development - a ruling in May by the Bombay High Court granted to Rahim Bi, another Muslim woman. The court banned the Muslim custom under which an Indian man can utter the "talaq" ("I divorce thee") three times, even in the absence of his wife, thereby making his marriage void.
News : Restraint on talaq
In ruling on Bi's petition asking for financial assistance from her former husband for herself and their three daughters, the court declared that Muslim men can only seek divorce through the courts, and left it up to the judges to decide matters of support. Importantly, the court also said that women had to be present in court.
Under divorces based on Islamic sharia law, reasons for seeking a divorce can be trivial. As a result the dreaded talaq has been responsible for the destitution of many Muslim women across all social classes and educational levels in India."The ruling helps to ensure transparency in divorce cases and puts an end to the capricious use of the talaq and the denial of maintenance", said Anees Ahmed, a prominent legal advocate.
Seventeen years ago another Muslim woman, Shah Bano, asked a court to ensure support from her husband, who had divorced her after 43 years of marriage and thrown her out on the street. In that case, the Supreme Court ruled that it could not accept the plea by Bano's husband that he was only bound by Islamic law, The court ruled that a husband must assist his wife financially after a divorce if she has no other means. But such was the uproar by fundamentalist Muslims against the ruling in the Bano case that Rajiv Gandhi's government in 1986 diluted it through legislation in parliament. The result was that in several Indian states a divorced woman could not claim maintenance beyond the "iddat" (three menstrual cycles) period.
Attempts by women's rights groups to have it extended have been strongly opposed by fundamentalist groups like Jamaat-e-Islami Hind and even the All-India Muslim Personal Law Board. But other groups such as the Muslim Women's Forum, led by Sayeeda Hameed, have been working quietly to ensure that Muslim women in India get equal benefits to those of several other Islamic societies like Turkey. "The Bombay High Court ruling is as historic a case as the one by the Supreme Court in the Shah Bano case, and although divorce gives relief when a marriage becomes intolerable it was being misused too often," Hameed said.
Ranjit Devraj
August 2002
Ranjit Devraj is a correspondent with Inter Press Service, a global news resource faciliating south-south and south-north dialogue on important economic, social, environmental, and other issues. IPS is distributed by Global Information Network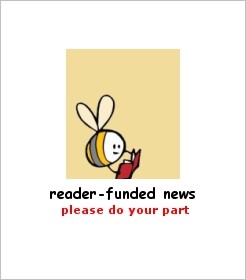 ... contribute by cheque
Write your cheque or DD out to 'INDIA TOGETHER' and either post or courier it to the address below:


India Together
Attn: Reader Contributions
1677, 17th Main Road
JP Nagar II Phase
Bangalore 560078