The road not travelled
Progress towards obtaining better representation for women has been minimal



January 2002: The ugly scenes and stalemate over tabling the Women's Reservation Bill in parliament have had a very beneficial effect. They have finally brought the grim truth into sharper focus that politics has proven to be very inhospitable for women in independent India. What we are witnessing today is a worrisome phenomenon of further decline in the participation of women, not only in our legislatures, but in many other of our political and public spaces.
Most countries in the world have failed to give due space and representation to women in their political life. Women are moving in the direction of near equal participation in only a handful of countries, such as Germany, Sweden, Norway, Denmark and Finland. In these societies women have begun to seriously alter the very nature of politics, making enduring, and substantial gains in every field. However, in all other countries, including the supposedly advanced democracies of western Europe and North America, where women exercise certain freedoms and have acquired the wherewithal for economic independence, female presence in legislatures remains small and relatively insignificant.
In India the problem for women is more serious for several reasons:
While in many other countries women are inching forward bit by bit, in India the participation of women in politics has actually declined since the days of freedom movement, both in quantity and quality.

Government and politics are more important factors in the economic, social, and power structures in India than in most other countries with stronger civil societies, and so, the effect of women's marginalisation in politics is even more detrimental here.

The increasing violence, sexual harassment and victimisation of women at the ground level in many of our political parties has made their participation extremely hazardous now.
There were many more outstanding women leaders and workers in the Congress Party at all levels during the freedom movement than are at present in all parties put together. In states like Maharashtra and Gujarat, virtually every neighbourhood and most villages could boast of at least one effective woman leader, even into the 1950s. But as politics became more centralised as well as criminalised, thus undermining all other institutions of civil society, women were pushed out of leadership positions to function on the margins, at best relegated to the domain of social work at the local level. Even that tradition eroded from the 1970s onward.
The set back to women's participation is even more severe at the state level than in Lok Sabha (See Tables 1 and 2). This is clearly evident in Bihar, which had 14 women elected to the Vidhan Sabha in 1952, 31 women in 1957, and 26 women in 1962. But in the 1967 elections, women won only 11 seats. Their number declined to 4 in 1969. Thereafter, it reached a plateau, levelling at a mere 13 during the last state assembly elections.
The representation of women in the Lok Sabha has basically remained stagnant. It reached a "high" of 8 percent in 1984. This figure has not been crossed since then. Thereafter, it has showed some decline rather than register an increase. This despite the fact that every major national party in recent years has declared through their manifestos that they would implement a 33 percent reservation for women in all legislatures.
One of the most puzzling features of this depressed level of women's political representation in our legislative bodies is that it seems to have no direct correlation with literacy and other seemingly related indicators. A comparison between the states of Kerala and Rajasthan, whose literacy rates are at opposite ends of the spectrum, demonstrates this clearly. In Kerala, the overall literacy rate is reportedly 90 percent, with 86 percent female literacy. By contrast, in Rajasthan, female literacy is a mere 20 percent and only 12 percent of females are literate in rural areas. Kerala has a matrilineal tradition in which women have a much larger measure of autonomy and freedom of movement. Kerala's women also tend to marry at a much later age compared to women in other states. Most women in Rajasthan live far more restricted lives in aggressively patriarchal communities that still practise purdah and perform child marriages. But the cultural and educational advantage that women in Kerala have, does not translate into higher political participation as compared to Rajasthan. The percentage of women in the legislative assemblies of both states is low. In Kerala it rose from less than one percent in 1967 to six percent in 1991. However, in Rajasthan, the representation of women was four percent in 1967 and reached eight percent in 1985-90, slightly more than in Kerala, but not significantly greater. Since then it has been going down.
Similarly, the state of Manipur, which has a tradition of women playing a dominant role in both the family and the community (again due to a matrilineal heritage), never produced a single woman legislator till 1990 — when it elected its first. Nagaland and other North-eastern states which have less repressive cultures for women have similarly low levels of women's representation. By contrast, take the proportion of women in politics in UP, Bihar, and Madhya Pradesh. Though these states are known for their low education levels and repressive cultural norms for women, they have not only sent a relatively larger proportion of women to the Lok Sabha than those from the North-east, but have also elected relatively more female MLAs.
In independent India, pervasive gender discrimination has resulted in sidelining even veteran women politicians. It is difficult for women to establish a foothold without patronage from powerful men in the party – that too through close personal relations, as wives, daughters and sisters. This is indeed a matter for serious concern because the level of political participation among women in any society acts as a reliable barometer of the health of its democracy.
It is significant that stagnation and/or decline in women's political participation rates run contrary to trends in many other fields.
Women in India have made major inroads in various male-dominated professions, including the governmental bureaucracy. In the fields of business, medicine, engineering, law, art, and culture, women who were given opportunities to acquire the necessary skills and education have proven themselves capable of holding their own, without availing of any special measures to facilitate their entry. But they have failed to gain ground in the field of politics. Moreover, the agenda of women's empowerment seems to have lost the kind of moral and political legitimacy it enjoyed during the freedom movement, as was evident from the ugly scenes in the aftermath of tabling the Women's Reservation Bill in parliament. Such a response would have been inconceivable in the India of the 1920s to the 1940s.
All these trends indicate that women's representation in politics requires special consideration, and cannot be left to the forces that presently dominate our parties and government. Today, even the best of our female parliamentarians feel sidelined and powerless within their respective parties. The few women in leadership positions have not been able to encourage the entry of greater numbers of women in electoral and party politics, and are an ineffective minority within their own respective political groupings.
The very same male party leaders who compete with each other in announcing their support of special reservations for women have shown little willingness to include women in party decision-making, or even to help create a conducive atmosphere for women's participation in their own organisations. In fact, women's marginalisation is even more pronounced in the day-to-day functioning of almost all political parties than in the Lok Sabha. Therefore, it is urgently required that we take special measures to enhance women's political participation in ways that help them influence decision-making at all levels of our society and polity. Our democracy will remain seriously flawed if it fails to yield adequate space to women.
Given this worrisome scenario, the national debate and efforts to provide constitutional and legal mechanisms to enhance women's participation in legislatures are welcome and long-overdue.
India Together
January 2002
Feedback: Tell us what you think of this article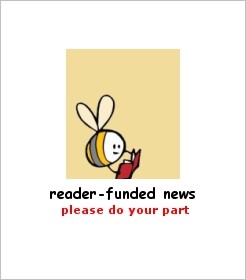 ... contribute by cheque
Write your cheque or DD out to 'INDIA TOGETHER' and either post or courier it to the address below:


India Together
Attn: Reader Contributions
1677, 17th Main Road
JP Nagar II Phase
Bangalore 560078