Dilli's famous dil, Connaught Place. The State Entry Road leads away from here towards New Delhi Railways Station. This is the route the President of India would use to get to the President's Platform of the station, should he need to travel by train. In pre-independence times, this road was reserved for the use of the Viceroy and other sahibs. Today, almost where the circumference of its Outer Circle gives way to New Delhi Railway Station (NDRS) area, inches apart from the railway tracks, one finds a whole community of people living with and despite the roar of the Rail.

The State Entry Road slum, however, is one of the few that benefit from organized development efforts. It is covered under the Salaam Baalak Trust (SBT) Community Outreach program. It began as the 'Girl Child Project' to educate the girls in the area but now focuses on all children living in the slum. The children who attend classes run by SBT are also provided lunch to ensure that they receive a balanced diet. Some slum-dwellers, however, are interested in the nutrition only, setting education aside. They just want food for their children everyday, even when their children do not show up in the class.
Most people living in this slum on either side of the shunting lines of NDRS work with the Railways. "We are emergency staff. If a train slips off the track, we have to run even at midnight to repair the tracks. We must live here, otherwise we cannot provide emergency services," says a 'gangman' with the Railways. This slum, apparently thriving on a symbiotic arrangement with the Railways has been around for over 25 years and the inhabitants have benefited a lot from the efforts of the SBT. Ramraj Yadav, for instance, finished his eleventh and twelfth grades by enrolling himself at the National Open School (NOS) since SBT is an organization accredited by the National Institute of Open School to grant certificates. Ramraj is now writing his exams for the Fitter trade at the Industrial Training Institute (ITI), Arab ki Sarai. Many girls have also attended the NOS and regularly attend the health camps organized by the SBT.
This slum is but one area where the SBT focuses its activities. Praveen Nair, the Chairperson of SBT, narrates the story of its inception. "I used to work for women and children even in my college days. I had no clue about the problems of street children until my daughter - moviemaker Mira Nair - made Salaam Bombay. The movie realistically portrayed the vulnerability of street children. I was fascinated by what these children are capable of, given the right opportunities. At the time the movie was made (1988), there were no government schemes for street children. So a group of us decided to initiate a housing, education and care facility for street children and the Salaam Baalak Trust took shape". Today SBT has a Mumbai Chapter and a Salaam Balak Aasra in Bhuvaneshwar. The trust works in collaboration with the Ministry for Social Justice and Empowerment, which has been partly funding its activities since 1992.
In Delhi, SBT runs three full-care Shelter Homes (2 for boys, 1 for girls), one 24-hr 'Drop-in-Shelter' and three Contact Points. The Contact Points are located at the General Railway Police Station, at platform #6 of NDRS and at Hanumaan Mandir, areas that include a high number of street children.
"These points are not meant to provide permanent residence to the children. Children are free to visit these points, avail of the services (medical care, full health care, counseling and basic literacy), and then return home. If they wish, they can shift to one of our Homes to live and study there," says Mr. K N Mishra, Coordinator of one of the Shelter Home for Boys, Aasra. "Our main target group is children who run away from home and board a train not even knowing the direction in which the train is travelling. They land up at NDRS and many of them make the platforms their home. Some of them venture out in vain. Almost all such children soon find themselves helpless, frustrated and exploited," says Mishra.
One witnesses the simplicity and sincerity which often transcend policy, projects and official estimates. SBT strives to provide street children with "a sense of belonging and secure spaces where dreaming is possible".

How do the children find the Shelter Homes? "When the children come to us at Contact Points, we motivate them to join our Shelter Homes. Otherwise they go back to the street and all our efforts at the Contact Points are undone. Also, our social workers regularly visit the NDRS area and bring children to the Contact Points. The police also bring street children to our Homes. Many civilians also call us to report about street children willing to shift to one of our Homes," offers Mishra.
Strikingly, SBT is one of five NGOs in Delhi implementing a 24-hour service called Childline, a project of the Ministry for Social Justice and Empowerment. Anyone in Delhi who finds a street child in need of help can call 1098 and be automatically connected to the NGO responsible for the area. The NGO will then pick up the child as soon as possible. SBT operates the Central Delhi area. Prayas is responsible for the same service in north Delhi; Don Bosco in the west, Butterfly in the south and Delhi Brotherhood Society in the east provide the same services.
At Aasra, 40 of the 50 boys are undergoing formal schooling at Sarvodaya and MCD (Municipal Corporation of Delhi) schools. "Our boys are free to go back home anytime they like," says Mishra. "In fact we even send them schooling expenses to their villages. Under our repatriation program, we follow-up the schooling of children who return. We try to visit them roughly every 6 months." While Aasra houses 6-14 year olds, there is a separate Drop-in-Shelter for children between 14-18 years. After schooling, they are encouraged to undergo Vocational Training. SBT collaborates with Shramik Vidya Peeth in Ghaziabad which runs courses in Tailoring, Fashion Design, and Computers, among others. In many cases, the training is followed by industry placements.
Ashok, thirteen years old, also hopes to get a job one day. A year ago, he ran away from his home in Bihar. He worked at a shop manufacturing hand-bags until someone told him about the shelter home. Ashok shifted to Aasra and renewed contact with his parents. Today he is in class four and often visits one of his relatives living close-by. "I like to study and live here," he says and promptly walks away with the in-house teacher who helps the children with their homework after they return from school.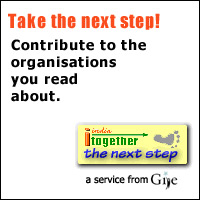 It's not only about education, however. SBT organises an annual vacation outside Delhi for the children. Their recent journeys have been to Shimla and Kulu Manali. Moreover, every week they go out for an excursion within Delhi itself - for picnics and to monuments of historical importance.
What does Indian officialese have to say about street children? Floating in the sea of normatives is Article 39 of the Directive Principles of State Policy of the Constitution of India, according to which the State shall, in particular, direct its policy towards securing that ... children are not abused, that children are given opportunities and facilities to develop in a healthy manner, and in conditions of freedom and dignity, and that childhood and youth are protected against exploitation, and against moral and material abandonment.
The policy landscape has been dotted with national declarations targeting children's rights, the girl child as well as orphaned and disabled children. However, the term ''street childre'n' di not reach the corridors of power until the Scheme for Assistance to Street Children established by the Ministry of Social Justice and Empowerment in 1993. The scheme was renamed as Integrated Program for Street Children' in 1998. According to the official website of this ministry, the program aims "to prevent destitution of children and facilitate their withdrawal from life on the streets. The program provides for shelter, nutrition, health care, education, recreation facilities to street children and seeks to protect them against abuse and exploitation. The strategy is to develop awareness and provide support to build capacity of the Government, NGOs and the community at large to realize the rights of the child enshrined in the UN Convention on the Rights of the Child (CRC) and in Juvenile Justice Act, 1986."
All the above notwithstanding, according to the United Nations High Commissioner for Human Rights (UNHCHR), India has the largest population of street children in the world - with about 18 million children living and working on urban streets. The estimates for street children in Delhi range from 100,000—500,000.
Salaam Baalak Trust
DDA Community Centre, II Floor
Chandiwali Gali, Paharganj
New Delhi 55
Tel: -91-11-23589305

However, as one looks beyond these depressing figures at the children at Aasra huddled together to contest their wits at a game of chess, one witnesses the simplicity and sincerity which often transcend policy, projects and official estimates. As the profile brochure puts it, SBT strives to provide street children with "a sense of belonging and secure spaces where dreaming is possible." Indeed. A colorful display board evidences order in the lives which could otherwise have been tales of chaos: 5.30 AM to 7.30 AM: wake up/ bathing/ cleaning 7.30 AM to 8 AM: breakfast/ go to school….
We cannot but see street children all over and helplessly (and perhaps ritualistically) think that nothing positive can be done for them. The Salaam Baalak Trust is just one instance of how the majority of society is not even aware of the commendable efforts of a section of the community. After all, how many of us know of an outstanding service like Childline, which is now operational in 53 cities of India. The history of the Trust is also a pointer in the direction of many issues for which we have no government policy yet. What sprouted from a piece of art - a movie - today shelters ordinary joys of childhood in the midst of typically urban concrete. A case of life imitating art, maybe?