For all the flattering remarks about the finesse of French diplomacy in organizing the UN climate summit, one will have to ask whether it has been successful in steering the globe in the right direction.
The French played a trick of their own in reversing the order of arrival of leaders who normally descend at the end of a summit to ratify the decisions made by negotiators.
This time, to the surprise of some Indian NGOs and journalists who were caught on the wrong foot and arrived too late, the leaders were invited to the triumphal opening.
The objective was to make the broad brush strokes of the accord a fait accompli and force negotiators to sign on the dotted line.
For the most part, however, the world leaders all proffered hope and big dollops of rhetoric, and little on the ground in terms of actual concessions in funding and technologies.
True, there were some high-profile announcements, like the Breakthrough Energy Coalition with 28 high net worth investors from ten countries, with Bill Gates, Mark Zuckerberg, Mukesh Ambani and Ratan Tata.
They collectively pledged to bolster government support to renewables like solar and wind energy by $20 billion.
But, as in the case of India's diplomatic coup on the inaugural day, the launch of the International Solar Initiative, there is often a huge gap between promise of investments and actual disbursement.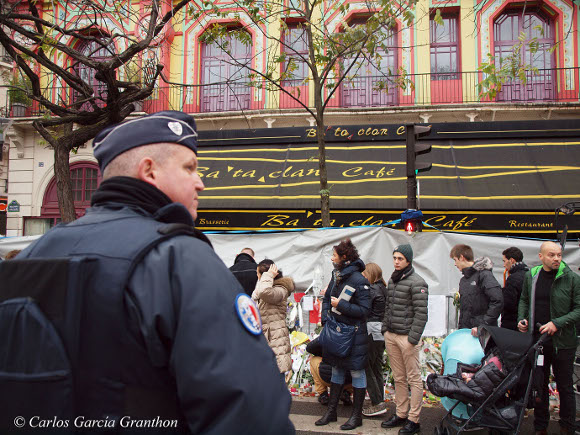 There was Mission Innovation, under which President Barack Obama promised to double the investment in R&D in renewables.
There was a $500 million initiative by Germany, Norway, Sweden and Switzerland to help developing countries. The Adaptation Fund has received new pledges for 2015 amounting to almost $75 million, including from Germany, Sweden, Italy, and the Walloon Region of Belgium, very close to the $80 million a year target set about two years ago.
While all these are welcome developments, they pale into insignificance when compared to the promises made by rich countries at the fraught Copenhagen summit in 2009. Then Secretary of State Hillary Clinton had triumphantly mentioned that industrial countries would contribute $100 billion by 2020 to what was subsequently called the Global Climate Fund.

It was also announced that starting from 2010, $10 billion a year would be provided to the fund, ratcheting up to $100 billion in 11 years.

Six years down the road, only some $8 billion has been pledged to the fund and a niggardly $5 billion actually contributed. This makes nonsense of the very notion of equity in the climate negotiations.

The entire principle of industrial countries compensating poor countries for climate impacts which the former have caused has been violated.

India's position in the talks has been principled, sticking to equity and what are known as "common but differentiated responsibilities" between industrial and developing countries.
But in Environment Minister Prakash Javadekar, it doesn't have a negotiator who has the acumen of the UPA's Jairam Ramesh, who was present in Copenhagen and Cancun. Ramesh, it must be admitted, often made mistakes of commission. He committed India to making concessions which he hadn't discussed at home – and particularly not in parliament. Two top negotiators in fact cancelled their flights to Copenhagen at the last minute because they felt they were being asked to compromise on issues which had not been conceded officially.
All the same, he played a major part in the new formation in the Danish capital known as BASIC – comprising Brazil, South Africa, India and China, the emerging developing country economies.
US diplomats later publicly commended his negotiating skills, not least during the surprise visit President Obama paid to a BASIC conclave at midnight of the concluding day. Obama hammered out an accord there which was a weak agreement, something which had been salvaged out of utter failure.
Actually, the politician who made the biggest headlines in this respect was former Environment Minister Kamal Nath during the Earth Summit in Rio de Janeiro in 1992. He spared no opportunity to criticize the US and Prime Minister Narasimha Rao was asked by the White House to rein in the garrulous minister.
By contrast, Javadekar, who is new to international diplomacy, makes mistakes of omission. In all his press conferences and public appearances in Paris, Javadekar has made the right noises, but he never elaborates on a point but merely reiterates them.
A familiar riposte when asked by foreign journalists what India's red lines on the negotiations were, implying what were the points beyond which India wouldn't concede, he repeated with eminent smugness: "India doesn't have any red lines, it only has green lines."
India was very much in the news at the opening because of the presence of Narendra Modi. The fact that President Francois Hollande of France jointly announced the International Solar Alliance was a feather in his cap.
However, the thrust of the initiative was to target sub-Saharan African countries which have vast tracts of uncultivated land, plenty of sunlight but are too poor to exploit it. Indian firms are already buying or leasing land in countries like Ethiopia to grow roses, among other cash crop09ps.
India could play the role of a hub through which to direct such investment in solar energy. By developing its own R&D in this sector, it can hope to promote South-South cooperation by offering technologies which are cheaper than those patented by the West.
However, Africa seems to have ideas of its own, judging by the continent's moves in Paris. The Africa Renewable Energy Initiative announced its plan to build at least 10 GW of new energy generation capacity by 2020 and 300 GW by 2020.
Considering that current total electricity capacity in Africa is roughly 150 GW, this is a massive contribution. There is also an Africa Clean Energy Corridor beginning similar work in the West Africa power pool. The combined electricity demand in the Eastern Africa and Southern African power pools could exceed 1000 terawatt-hours by 2030 – more than double their 2010 power consumption.
Renewable energy can help meet this rising demand and drive Africa's rapid economic growth without adding to global climate risks. How this squares with the International Solar Initiative, which has specifically addressed some 100 African countries, is difficult to see.