Arunachal Pradesh throws up surprises all the time as far as politics and governance go. It is a state like no other. Corruption is hardly ever an election issue. There is no political ideology among parties and leaders. It all depends on who is in power and what they stand to gain. Malpractices, scandals and siphoning of government funds are commonly reported. There is hardly any media presence there and issues are not highlighted in the national media.
Arunachal Pradesh voted for its two Lok Sabha seats and its 60-member assembly simultaneously on 9 April. Atum Welly, former health and family welfare minister in the previous Congress led Nabam Tuki government in Arunachal Pradesh was busy organizing his assembly election campaign camping at Itanagar, the state capital on 26 March,when his phone rang. Welly did not realize that what he would now hear would turn his political world upside down.
At the other end, an angry supporter screamed asking why he had precipitously withdrawn his candidature from the election process. Welly said there was no question of him doing so. He was then told that the Election Commission had got his withdrawal from the contest in writing, with his signature.
Welly could not believe his ears. Then news came that angry supporters had stoned his house severely damaging it as they suspected he had been bought over by his opponent. Incidentally, 26 March was the last date for withdrawing nominations for the state's assembly polls. Obviously, somebody had forged his signature on the official withdrawal papers!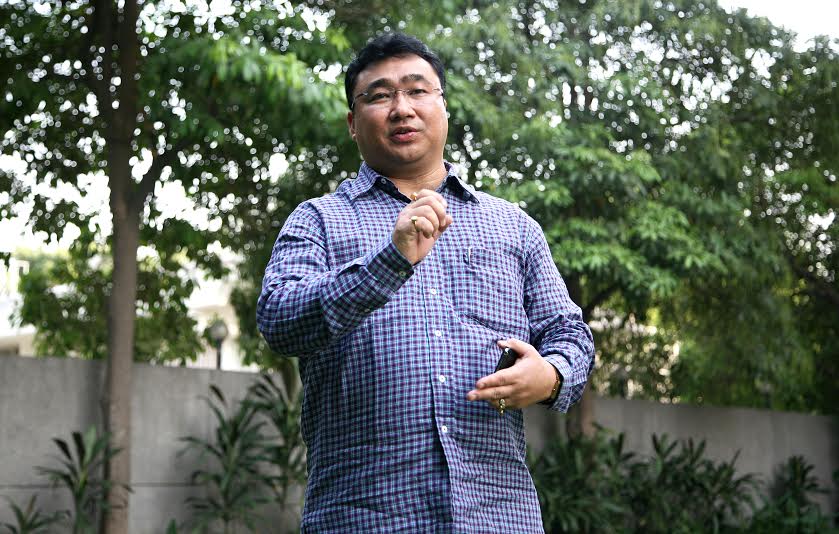 Like many constituencies in Arunachal Pradesh, this too was spread out over a huge area at a point to point distance of around 200 km, with about 8,000 voters. When the assembly term expired in February 2014, Welly quit the Congress and moved to the BJP which gladly offered him a ticket.
Welly immediately filed an FIR by fax and also lodged a complaint with the Election Commission that his so called withdrawal should not be accepted by the electoral officer, as his signature had been forged. The FIR was registered but no action was taken.
Welly then requested the superintendent of police of East Kameng to go in for forensic tests to analyse the signature. The police ignored this request as well. There seemed to be a script playing out and Welly suspects that a lot of money had changed hands. "It was clearly against the objective and spirit of democracy," he said.
Repeated calls to the Chief Election Commissioner's office and attempts to contact the local police by this writer met with no response.
Lapses in procedure?
Welly is angry and frustrated that due process was not followed: "The returning officer did not follow the rules of conduct of elections while accepting the purported withdrawal of candidature and violated the mandate of the relevant rules and the Representation of Peoples Act 1951 and Conduct of Election Rules 1961." In a complaint to the Election Commissioner, Welly said that the returning officer had illegally and arbitrarily declared the rival Congress candidate as elected, unopposed.
Following his "withdrawal", his opponent, the former deputy chief minister, Kameng Dolo of the Congress was declared elected unopposed by the Election Commission.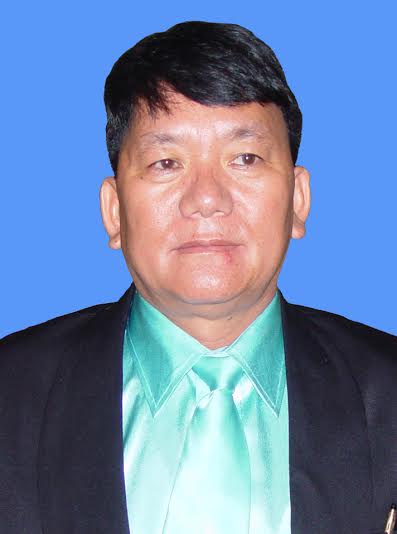 In what is even more remarkable, Welly soon realized that he was not the only one. A similar case played out in the case of BJP candidate Nabam Tade in the 15th Sagalee assembly constituency. In fact, as many as 11 MLAs from the Congress have been elected unopposed which includes the former chief minister and many other ministers (though there have been no explicit allegations or charges in these cases).
Sudhanshu Mittal, general secretary of the Bharatiya Janata party and incharge of the North-East feels that the withdrawal of Welly's candidature at a time when he was not even present at the time is a fraud on democracy. "The Election Commission told Welly that its hands are now tied as a certificate announcing the election of his opponent has been given. Instead, they should have swung into action and ordered an enquiry. The returning officer should have been behind bars," he said.
Mittal points out that the fact that 11 candidates of the Congress have been elected unopposed in the Arunachal assembly elections should have been enough for the Election Commission to sit up and find out how this was happening and whether their opponents were being threatened to withdraw or were being bribed to do so.
Tai Tagak, President of the BJP in Arunachal Pradesh told India Together that he suspected that money, muscle power and misuse of office all colluded to help the 11 Congress candidates to win uncontested. "It is unfortunate to see democracy has been sabotaged with money during elections. We are investigating how this was managed as there was obvious foul play and I suspect that bribes, threats and the lure of politically decided posts like chairmen of different corporations were made to ensure the withdrawals," he said.
This can perhaps happen only in Arunachal Pradesh where there are no political loyalties. Horse trading is very common and is not looked down upon. There have been instances of an entire party switching loyalties in the assembly.
As all his pleas in the state fell on deaf ears, Welly travelled to Delhi to meet Ashish Srivastava, Director General, Grievances, of the Election Commission of India. His hopes were dashed again when Srivastava told him that after the Election Commission had issued a certificate to a candidate saying he was elected, it had no authority to take it back or even declare it null and void. The only recourse Welly had would be to file an election petition in the court.
Action could not be taken against returning officer Tarin Dakpe as he had resigned soon after, Welly was told. According to a report in The Times of India, Dakpe himself requested the Chief Electoral Officer for a transfer following post-poll violence and was replaced by Sandeep Kumar Singh in the second week of April. An email from this writer asking for a response to Welly's case was not replied to by Srivastava.
Welly has now filed an election petition in the Gauhati High Court on 11 April saying that his withdrawal from the assembly election was illegal as his signature had been forged and so it must be declared null and void and the election conducted again. He is waiting for the wheels of justice to move and restore his faith in democracy and rule of law.
For decades, the north-east has suffered from neglect both from the government and the media. It is, therefore, perhaps not surprising that national media did not report the strange phenomena of how eleven Congress candidates in the state assembly elections, that were held simultaneously with the Lok Sabha elections, were declared elected unopposed.
One reason for the lack of interest is that there are very few MPs from the north-east as population is sparse. Arunachal for example, has a large geographical area, but only two MPs. States such as Uttar Pradesh and Bihar grab a disproportionate share of media attention as winning a single such state in itself brightens the chances of a political party to grab power in New Delhi. Fewer journalists in the north-east also add to the problem. No mainline Indian newspaper has correspondents in all the north-eastern states. Whatever the reason, the end result is that few citizens get to even hear of such a remarkable instance, far less know the real truth of it.