New Delhi (WFS) - I take this opportunity to congratulate the 18 crew members of the Stalt Valor, their families and friends for being released after months of captivity on the high seas. The ship owners paid the ransom to the Somalian pirates - who were only interested in the money - in order to save the precious lives of its crew and their ship. Sadly, this is neither the end of piracy nor the presence of the sea mafia that uses seafarers as disposable material to meet their ends. A permanent solution should be sought to defend ships and their crew who, refusing to be party to unscrupulous trade on the high seas, end up being eliminated, with their deaths portrayed as suicides.
Like several grieving mothers, I feel the need for such a solution: I lost my 23-year-old son, Hasan Zaheer, a marine engineer on board the MSC Carmen, to piracy in October 2005. Hasan was a vibrant God-fearing young man, who had a positive attitude to life. Becoming a marine engineer was a dream come true for him. Despite being an avid sportsman - Hasan was a member of the Delhi State Swimming and Diving team for seven years - he declined the rare opportunity to represent the country at the Winter Olympic 2002, held at Salt Lake City, USA, simply to pursue his career. Hasan had had the honour of representing India at the World Luge (High skill Skiing) Cup, Aurach, Austria, in 1999.
Ironically, his shipping company claimed that he took his life as he regretted his career choice and drowned in the deep waters off the Kenyan coast of Mombasa. No suicide note was found.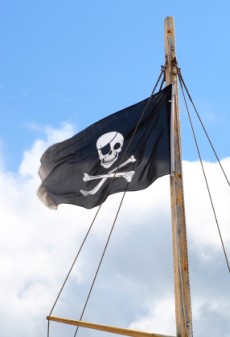 The media reported a total of 30 deaths at sea in 2005 and 25 Indian sailors on board the Panamian cargo vessel MV Rezzak are feared dead this year.


• Women warriors of the sea

Hasan was not the only Indian seafarer during that short period who lost his life: Thirteen Indians were killed within 20 days, from four different ships flying the Flag of Convenience (FOC). Gautam Malik (MV Spar Cetus) and Nitish Kumar - aged between 20 and 27 years - were reported dead between October 9 and October 13; and 10 men of the Jupiter-6 lost their lives on September 23, 2005.
In the year that we lost Hasan, the media wrote about the many young men "killed in the deep sea and termed suicide". Yet, only one of these 13 families (Gautam Malik's) was able to recover the body of their son. My husband and I, too, have been deprived of performing the last rites of Hasan.
However, the number of dead sailors keeps increasing. The media reported a total of 30 deaths at sea in 2005 and 25 Indian sailors on board the Panamian cargo vessel MV Rezzak are feared dead this year. Something must be done right away to strengthen the Indian maritime laws and ensure the safety of our seafarers from the threats of smugglers and peddlers at high seas.
When I last spoke to Hasan (October 9, 2005) he sounded terrified. He was calling from the ship and requested me to call him back home. He said that his Captain would not let him leave the ship unless pressurised by us. My husband advised Hasan to call from Mombasa, where the ship was soon to reach, as he felt Hasan's conversation was being overheard by those whom our son felt threatened. Alas! Hasan could not reach Mombasa. He is alleged to have committed suicide 25 nautical miles short of Mombasa.
Grief has become our constant companion with some of us unable to bear the loss. Ashu Malik's father could not bear the loss of his only son. He passed away within six months of the tragedy, but his aging widow, Kanta, continues to pray for the safe return of her son, refusing to accept his death. Others are left running in vain from pillar to post for justice. Govind Saxena of Lucknow still struggles to secure compensation for a relative whose husband sailing on (HAWK ISAAC) went missing in (October 2006); while it has taken Delhi-based Mrs Oberoi six years to initiate criminal proceedings against the shipping company after the death of her son in 2000.
These are just some of the tragic cases of young men who found themselves under the mercy of pirates. To ensure the safety and lives of many others, the government needs to address the issue of the Flag of Convenience, or the FOC. As per the FOC, a ship can be registered without any physical inspection. This means that a ship anchored on Port A can be registered at Port B, which may be on a different continent. For Instance, MSC Carmen, on which my son was serving, was registered in Panama. However, immediately after the tragedy, it was registered at Greece, while it was anchored at Durban in South Africa.
In fact, the same ship can be registered several times over under different names, with no official record or track kept of the trade or criminal activity that the ship and its company may have been involved in. Manning agents who recruit the eager young seafarers for shipping companies must also be made accountable. They must not be allowed to recruit Indian seamen for ships flying the FOC.
In response to a news item that appeared in a national daily earlier this year titled, 'Govt Plans Tough Laws To Check Workers' Exploitation', I wrote to Vyalava Ravi, Hon'ble Minister for Overseas Affairs, requesting him to bring marine manpower agents under the gambit of the proposed law, too.
I know the pain of the loss of a child... I live through it every day. I only hope that the authorities take notice of the loopholes and spare other mothers this terrible grief. (Courtesy: Women's Feature Service)