The Metro rail network in Delhi has grown steadily since 2002, when the Shahadra-Tis Hazari stations on the Red Line began passenger services. By the beginning of 2020, just before the coronavirus pandemic hit, Delhi metro's 389-km network had a daily line utilization, a curious term that Delhi Metro Rail Corporation (DMRC) prefers instead of 'ridership', of nearly 5.5 million. These numbers make it one of the top ten metros in the world. Correspondingly, it has eased connectivity and helped reduce congestion.
The Metro's growth story has been very different from that of buses in the city. For many decades since 1948, public transport in Delhi was provided only by buses, in their many coloured avatars, run by Delhi Transport Corporation (DTC).The system was inadequate, and its gaps were filled by cycle-rickshaw, autorickshaws, city taxis, mini bus, etc. The poor condition of the buses deterred potential riders. And to make matters worse, there were too few of them. Whereas the city needed 11,000-15,000 buses to meet its public transport demand even when Metro construction began, it had only one-third of that number. Over-crowding was common. With all this, a large shift to personal transport took place, the National Capital Region became the largest market for private vehicle ownership in India.
Commuting by the Metro has also had social benefits. The service has positively increased women ridership in public transport, as it is viewed to be a secure and convenient mode of travel. Travelling in the women's compartment has become a phenomenal story in Delhi, given the fact that women's access to the city is constrained owing to poor safety, lack of male company, and agency. Further, the built-up space of the Metro is transforming gender identities, and serves as a social equalizer.
Impact of Covid-19
The coronovairus quickly became more than a public health threat, and the Delhi Metro too has seen its share of the pandemic's impacts. It was first shut down on 22 March 2020. Services resumed from 8 September, but the permitted capacity was reduced from 350 to 50 passengers per coach, and waiting times were tripled. The services were fully suspended again from 19 April 2021 and resumed from 7 June 2021 with no standing allowed and seating permitted only on every alternate seat. Since then, certain other rules were introduced, such as inreased dwell time at stations, skipping stations in containment zones, and mandatory use of smart cards. Physical distancing and masks are mandatory. Thermal scanning is passengers is in force, and those with Covid-19 symptoms are referred to medical facilities.
Enforcing all this has not been easy. With vaccination drives now underway, people have been flouting safety rules, careless to not to wear masks, and breaking the no-standing and less-talking rules. This is not only disrupting secure travel protocols and endangering passengers, but could also end up worsening an anticipated third wave of the pandemic. Notwithstanding the monetary fines and deboarding penalties, some people have been unruly and nonchalant. To tackle the situation, DMRC has had to seek police support.
While the shut-downs and safety norms have dramatically lowered the ridership, commuters' fear of contracting the virus is also a factor. As social distancing mandates have become the 'new normal', the use of personal cars and two-wheelers has risen dramatically. Cycling and walking have risen too, as people's choices and incomes diminished. Meanwhile, the use of Metro declined by 73 per cent between March and December 2020, finds an analysis by the Centre for Science and Environment (CSE). About 37 per cent of Delhi's commuter traffic was carried by DMRC in pre-Covid times, but ridership decreased from 2.7 million to 900,00 per day after resumption of services in September 2020.
A lot of this lost ridership will return to Metro as we edge to normalcy, of course. Already, full seating capacity has been restored. But the pandemic has already delayed the target of achieving 80 per cent public transport ridership, which was envisaged in Delhi Master Plan 2020-21. Further the shift towards electronic transactions and greater use of smart cards has likely deterred infrequent travelers from using the metro.
Finances hit hard
The finances of Delhi Metro reflect these changed circumstances. Prior to the pandemic, while Metro traffic operations were profitable, DMRC itself was not. Despite an operating profit of around Rs.758 crores from traffic operations, overall the company still incurred losses amounting to Rs.541 crores in 2019-20. The losses have increased over the years, with the loss in 2019-20 being nearly double the Rs.294 crores that DMRC lost in 2015-16. Delhi Metro is not alone in this quagmire; all the major metro rail companies in India are also facing financial losses. Delhi is among the worst-hit, coming second behind Bengaluru, which lost Rs. 595 crores in 2019-20.
Experts have cited various reasons for this, such as, poor last mile connectivity, delays in construction, and sub-optimal utilisation of non-fare revenue channels such as commercial space leasing, land monetisation, and property development. Acknowledging the precarious financial situation of DMRC, the 4th Fare Fixation Committee constituted in 2016 came up with a few recommendations. These included automatic annual fare revision based on a combination of input costs, the Consumer Price Index and operating costs; maintenance of the percentage of non-fare revenue at minimum 25 percent of the total revenue; and timely payment of the loan from Japan International Cooperation Agency (JICA) to avoid additional interest costs.
Consequently, the Metro fare was increased twice in 2017. That led to a temporary dip in ridership, which further added to the woes of Delhi Metro. DMRC had projected average daily ridership for 2018 to be around 40 lakhs but it was only 27 lakhs; nearly 32 percent less than the projection, and this was attributed to the fare hike. DMRC's finances are also constrained in other ways. It is repaying loans and interest to JICA, which helped finance the network. As of 31 March 2020, the loan amount stood at Rs.31835 crores. Further, JICA has sanctioned a loan of Rs.8390 crores for Metro phase-IV expansion plan, but this includes a condition that these funds cannot be used to cover operational losses.
The pandemic has drastically worsened the situation with both fare and non-fare revenues plummeting. DMRC's revenue from traffic operations, which includes income from tickets, feeder bus services and rentals, and other services, fell sharply to Rs.896 crores in 2020-21, from Rs.3,897 crores in 2019-2020, as ridership dropped. Advertisement revenues and shop rentals were also lost for the period the metro services were suspended. For DMRC, which was already steadily losing money each year, these had a serious impact, and losses ballooned in 2020-21. The repayment of a loan instalment to JICA has been deferred, and DMRC has appealed to the Centre and State governments for financial help.
More policy options needed
It is not clear if the impact of the pandemic is now mostly behind us, or if further shocks will arrive. Construction work on new lines and stations has also been hit during the last 18 months, and that too will change the financial forecast for the future. Planning for widely different ridership scenarios in the future has become vital, to optimise operations and reduce financial losses. In this, DMRC will need support from other quarters too.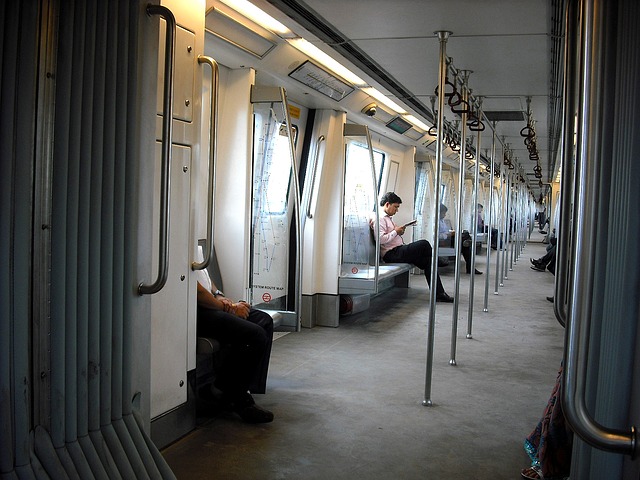 In March 2021, Delhi Development Authority approved modifications in its Transit Oriented Development Policy which are expected to unlock considerable economic potential around transport hubs, including Metro stations. The move should increase the non-fare revenue options for DMRC and subsequently reduce the losses. Staggered work times in the city could be especially helpful, distributing the limited capacity over a longer part of the day to increase ridership and yet stay within safety norms. But these are large decisions, and may also be flouted by the public as the safety rules themselves have been.
There is an urgent need to create a resilient public transportation system in our cities, that are able to absorb and bounce back from external shocks like Covid-19 that could derail ridership for months at a time or longer. It might take months to regain normalcy, but adequate precautions, continued image building, and external financial help will ensure that Delhi metro does not lose its edge like many other public transport endeavours in the past.