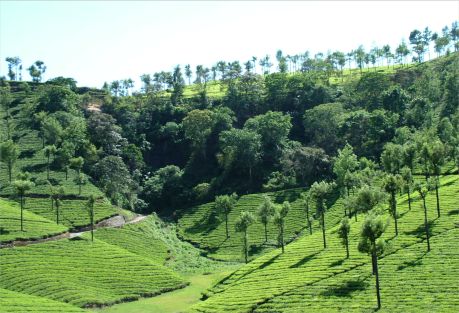 Western Ghats: Biodiversity hotspot
• Write the author
• Environment
• Karnataka
• Send to a friend
• Printer friendly version

The mountains, gorges and slopes of the Western Ghats continue to be among the world's biodiversity hotspots despite unprecedented ecological decline. Of India's 15,000 plant species there are 4,050 plants found in 17,000 sq.kms strip of forests in these ghats. There are 121 species of frogs and toads, 508 bird species, six types of turtles and terrapins, 87 species of snakes, 63 types of lizards and a variety of large mammals such as elephants, wild bisons, black panthers and leopards.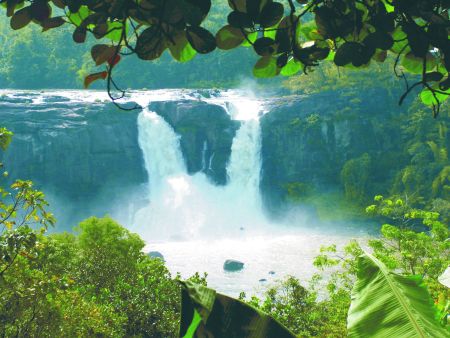 Watershed forests
The Western Ghats are the major watersheds for the important southern rivers such as Kavery, Nethravathi, Sharavathi and Tungabhadra. Population increase, political apathy, big hydel projects and lack of environmental consciousness are contributing to their degradation. Conservation of these forests is vital to meet local needs as well as national aspirations of keeping the river flow intact. Towards this goal the work of reviving the small streams and river catchments and restoring them with tree cover to ensure sustained flow in the rivers is a must.
Diagnosing development
Despite deep-rooted ecosystems and cultural diversity across the Western Ghats, the menu of developmental interventions has been on predictable lines. Although several initiatives have proven successful at grassroots level, the same haven't contributed to alter the big picture of destruction. There is an immediate need to rewrite the ecological idiom and enlarge the scope of engagement in making a renewed case for the Western Ghats.

This picture feature is based on the information in 'Paradise Lost…almost!' on Western Ghats written by Dr Sudhirendar Sharma. The report was commissioned by Prakruti under a grant from The Netherland Committee for IUCN to assess and analyse the status of civil society actions in light of the emerging challenges and to suggest strategic actions to bring Western Ghats into the mainstream of policy and planning processes.
The report has been published by Prakruti, Hulemalgi Brothers, Chowkimath, Sirsi, Uttara Kannada - 581401, Karnataka.