A shiny new team - from producer, director to script-writer, with a single point agenda of making good cinema; No stars to speak of and a script based on a book which talks about gender violence and male gaze. Not your usual tried-and-tested recipe for successful cinema. But that is exactly what worked in favour of the people behind Lessons in Forgetting, the national award winner for 2012, in the English feature film category. The film is based on Anita Nair's book by the same name.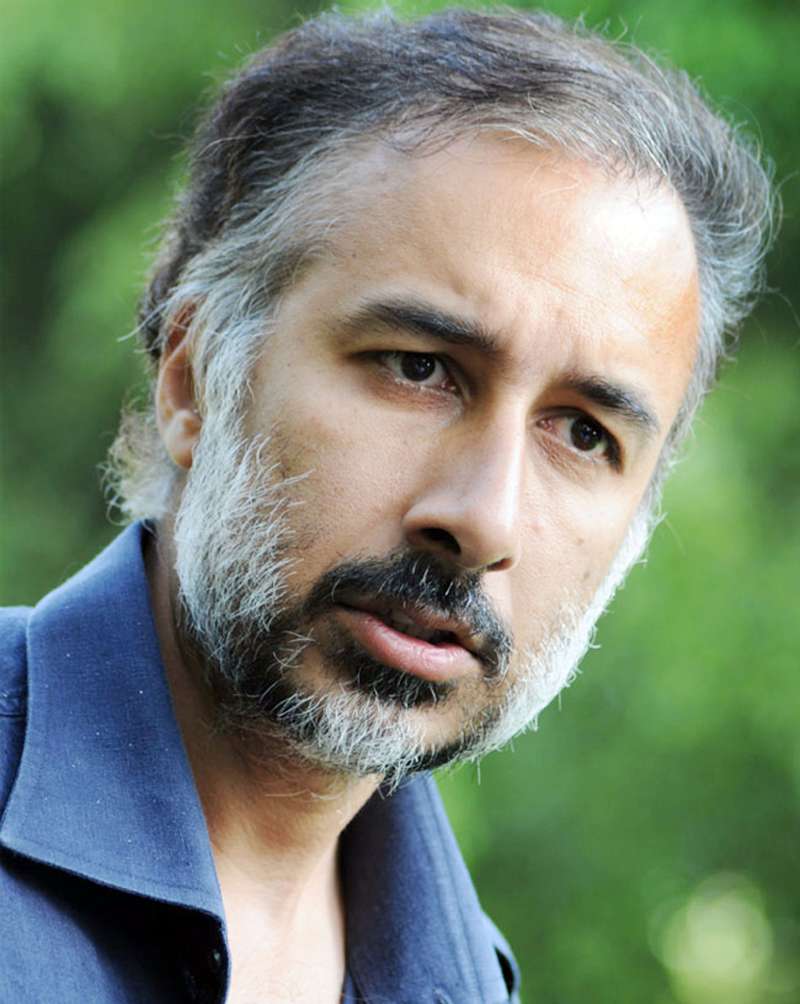 Director Unni Vijayan. Pic: Arrowana Studios
English feature films made in India is not a big category, when compared to Bollywood and regional cinema. But a handful of them have made an impression. A national award for this category was introduced way back in 1964 but going by the Wiki page, only 19 films have won the award in the past 39 years.
Lessons in forgetting has already done rounds at the International Film Festivals and won awards for director Unni Vijayan, actors Adil Hussain and Roshni Achreja and makeup artist Roshan N G. The Silver Lotus is of course a matter of pride.
Vijayan is measured in his response to the clichéd, yet time-appropriate question, 'how does a national award feel?' The award has got everyone talking about the film. The publicity helps, he admits. The film is scheduled for a theatrical release on 19 April, and the national award couldn't have come at a better time.
It was not easy. Distributors these days are mostly corporate houses with little interest in cinema as an art. We met a lot of distributors who liked the film, but didn't want to take up distribution.


• A journey through documentary film-making
• In front of the lens

Vijayan comes from a family of practising doctors but the film bug bit him early enough. He hails from what he calls a small town, Ambernath near Mumbai. In 1989, Doordarshan was playing Andrei Arsenyevich Tarkovsky's retrospective. It was Vijayan's first glimpse of world cinema. "It was the first time I realised that cinema is actually a work of art, and not just entertainment or business," Vijayan recollects.
After this, Vijayan decided to apply to Film and Television Institute of India (FTII), Pune, but failed to gain admission the first three times. Meanwhile, he got married and had children. The fourth time he got lucky. This philosophy graduate then trained to be an editor and won an award for his graduating film. He has since then worked with many directors as an editor till he got a call from Arrowana studios to make 'good cinema.'
For a debutant team, with a sizeable budget of three crore rupees, this was a risky venture. But Vijayan was confident all along of having a superb, quality product in his hands. Padmalatha Ravi caught up with director Unni Vijayan over a cup of coffee.
The film talks about gender violence. Why did you choose this topic?
Originally we wanted to make a film based on Anita Nair's book, Mistress. But when we met her, she asked us to read Lessons in Forgetting. Both Prince (the producer) and I were drawn to it instantly. I could relate to JAK's character easily. I have a teenaged daughter too. So does Prince. It was a familiar perspective. We eventually asked Anita to write the screenplay.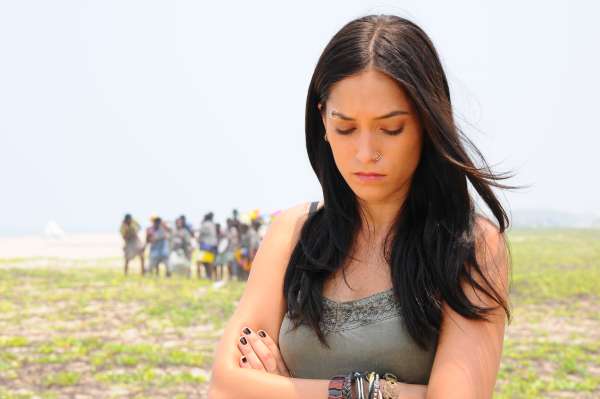 Maya Tideman, who plays the role of Smriti in Lessons in Forgetting. Pic: Arrowana Studios
Not many films are based on books, why do you think that is?
I think it is the 'auteur theory' that holds people back. You as a director are not writing another book, it is the spirit of the book that comes across in your films. Adoor Gopalkrishnan and Satyajit Ray have always made films based on books and made it well. One should realise that there is no need to be insecure about basing your film on a book – it is a different work of art, it looks and feels different. This works well in western countries because of the studio system. They work objectively. Here it is not the same.
Plot Synopsis (from the film's website)
At the heart of the story is a single father, J.A. Krishnamurthy or JAK, played effectively by Adil Hussain; the story is woven around how JAK relentlessly follows a trail left by delicate clues to find out what happened to his teenage daughter, Smriti (played by debutante, Maya Tideman) in a small coastal town in rural Tamil Nadu. Helping JAK in his chase is a single mother Meera (played by Roshni Achreja), who is unable to make sense of her husband's callousness; he walks out on their marriage, out of the blue, leaving her to bring up their two growing children and care for her aging mother and grandmother, all on her own. Fate brings two searching souls in JAK and Meera together.
It is JAK's desperate attempt for closure on a gruesome incident affecting his daughter and his need for redemption that takes both Meera and him through a rocky trail that turns his life upside down. In the event, it gives JAK a peek into his daughter's world.
You are an editor yourself, but for this film you worked with another editor; was it not issue?
Mangal and I think alike, so it was absolutely no issue. As an editor I think in terms of cuts. But for this film we decided we will not decide any cutting patterns. We decided to let each shot have its own life.
You mentioned meeting veteran journalist Gita Aravamudan before starting the film, what were her inputs?
It was part of our research, homework. Her book Disappearing Daughters provided a lot of insights on gender issues for us. Although the information was not urban, while our film is largely set in urban situations, it was helpful. She has a wider understanding of the whole issue, which helped.
Gita Aravamudan on the project
Both Anita (Nair) and Unni (Vijayan) had read Disappearing Daughters thoroughly and were inspired by the book. I did not give any specific input except for the discussions I had with Vijayan. Perhaps my ground level experiences in researching Disappearing Daughters, which I shared with him, added to the overall authenticity of the film. I hope this is a trend setter and we get to see more such films based on real issues.
You don't have any 'stars' in your cast. How did you choose the actors?
It was mostly naiveté on our part that led us to this cast. The producer wanted to make a good film and we didn't think about anything else. When we were looking for the lead actor JAK, we wanted someone with a sensuality of a lead actor and yet have that father's charisma; Adil Hussain fit the bill. We okayed him just by looking at his pictures. Maya Tideman, who plays the role of Smriti, has a background in theatre and she was here in India to get into films.
Vijayan's constant reference to the intention of making good cinema, made this reporter, sidestep her questionnaire to discuss it. Isn't 'good' relative? How did the producer and the director come to terms on what is good cinema? To which Vijayan answers the producer trusted him completely. There were absolutely no constraints from the producer's end, he says. "We got whatever we wanted. Everyone on the team trusted my instincts. The DoP (Director of Photography) was here one month ahead of the shooting schedule, just scouting for locations."
Why did you choose English as the language for the film?
We decided to make the film in English because it was largely set in an urban scenario with some rural setting. English was easier to work with. We shot the film in Bangalore and parts of Tamil Nadu.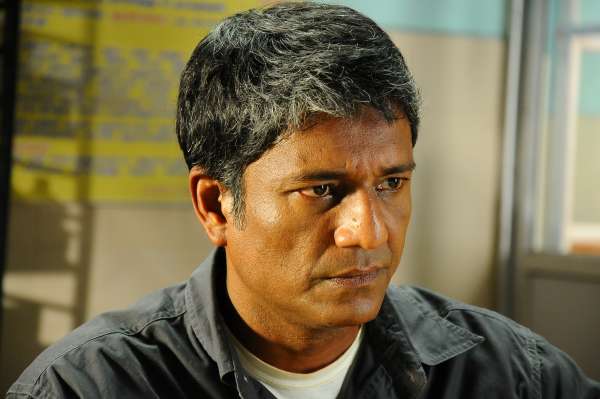 A still from the film. Pic: Arrowana Studios
Will your future projects be in English language too?
No, we will have to account for market demands. We want to make commercial films without giving up on good cinematic concepts. Most likely it will be a Malayalam film (majority in the crew are Malayalee).
With an offbeat topic, was it easy to find distributors?
No, it was not easy. Distributors these days are mostly corporate houses with little interest in cinema as an art. We met a lot of distributors who liked the film, but didn't want to take up distribution. A friend of mine who works for an NGO, asked me to screen the film for UNFPA (United Nations Population Fund) delegates. They really liked the film and asked me to screen it at their other meetings, both in India and abroad. At one such screening, the PVR people saw it and decided to take it up.
The film will be released in 45 screens, mostly in urban centres across India.
Prince Thampi on being a first time producer and winning the national award
I run a software company and I am used to taking up complex projects and successfully delivering, which helped a lot. Like any other first timer, the apprehension of successfully seeing through a venture of this kind was the biggest and only worry. Film making is an intense activity and there are a lot of high calibre skills involved, you are not alone. Apart from Unni, I had a very experienced set of technical hands around me. Raj (Executive Producer) Mangal (DoP), Ganesh and Kumaresh (Music Directors), Gissy (Sound Engineer) - all were friends I knew earlier and part of a core team. Malay Bhattacharya as the production designer was life saving. The biggest challenge was to maintain sanity in the budget without curtailing the creative needs.
I knew we were on something good while shooting for the film itself. But as it evolved, the confidence grew.
You have shown the films at venues like IIT Kanpur, what has the reaction been like?
We have taken the film to places where we know the film will not be released. It usually sparks off a discussion. I let the audience tell me what JAK the father should've done. Sometimes they are completely bogged down by the film. Some share their personal stories of gender violence. Some say you must take a stand but should stay safe. It is interesting, these discussions. We have even showed the film in a school in Arunachal Pradesh.
So does the film give the audience a sense of closure? Does the father get even with the people who hurt his daughter?
No, no vendetta. It makes people comfortable but we wanted to make the audience think about it. We wanted to start a discussion, which is what happens after our screenings.
Did the film make an impact on the cast and crew?
Yes, it did. It sensitised us to gender issues. We talked about the many layered issues when it comes to gender.