"Our party is against reservation on the basis of religion and will oppose it. If BJP is voted to power, the welfare of people belonging to all religions will be kept in mind," declared Amit Shah while addressing an election meeting in Uttar Pradesh on 22 April, 2014. Ironically, this is the same Shah who had been briefly banned by the Election Commission of India (ECI) earlier during the same month for his campaign speech in the riot-affected state of Uttar Pradesh, where he asked Jats to avenge the killing of their community members in last year's Muzaffarnagar riots, by voting for the Bharatiya Janata Party (BJP).
Amit Shah, BJP's Campaign Manager for the state of Uttar Pradesh in the ongoing elections and a close aide of Narendra Modi, is not the only politician to come under scrutiny of the Election Commission for inflammatory speeches during campaigning. Azam Khan of the Samajwadi Party was banned from public rallies by the ECI after his infamous declaration that the Muslim soldiers in the Indian Army brought India victory in the Kargil War. "Peaks of Kargil were not conquered by Hindus, but by Muslim soldiers raising the battle cry of 'God is the Greatest'," he stated unequivocally addressing a rally at Ghaziabad.
Most recently, an FIR was registered against Praveen Togadia, a firebrand leader of the Vishwa Hindu Parishad, for urging locals in Bhavnagar, Gujarat to forcibly take over a house purchased by a Muslim man in a Hindu-dominated locality. Togadia urged his supporters to storm into the house and take possession unless the Muslim owner vacated it within a period of 48 hours.
Various others including Ramdas Kadam of Shiv Sena, Giriraj Singh of the BJP, Shazia Ilmi of the Aam Aadmi Party (AAP), and Imran Masood of the Congress are among the notable others who have made news of late for provocative speeches during campaigning.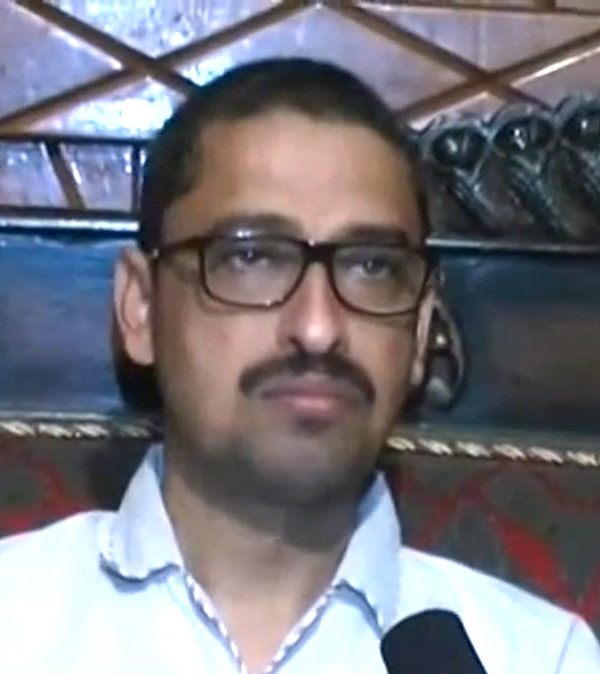 Touted as the longest election India has ever seen, the 2014 general elections have been marked by unprecedented intensity and bitterness. The vigorous and vicious campaigns, coupled with inflammatory speeches, have led to the degeneration of electoral discourse to a new political low. What separates this election from the previous ones is the attention the candidates, particularly the Prime Ministerial candidates, have drawn as compared to the parties to which they belong.
The likes of Pravin Togadia, Uma Bharati and Amit Shah are known hate-mongers. However, such is the intensity of this election that even those otherwise known to be prudent have faltered during campaigning. Earlier in April, Madhu Kishwar and Dr Midhat Hussain, on behalf of Manushi and Muslim Youth of India respectively, registered a complaint with the Election Commission against AAP candidate, Yogendra Yadav for his inflammatory speeches while campaigning in the Muslim majority area of Mewat district.
In a letter addressed to the Superintendent of Police, the complainants noted, "Yogendra Yadav in particular and his Aam Aadmi Party in general have been brazen enough to make very pernicious appeals that instigate Muslims against Hindus.Yadav has a long history of indulging in communally divisive games under the garb of "socialist, secular" politics but we are confining ourselves to his recent statements while he was addressing Muslim gatherings in villages of Mewat because now he is crossing all limits." They then cited several reports in print and television media to back their claims.
Attacks and counter-attacks of the sort have been rampant this time around. But are these indicative merely of the fierce and often vile competition that the 2014 campaigns have witnessed, or do they in fact constitute a violation of the laws of the land?
What constitutes 'hate speech'?
With current political discourse increasingly characterised by personal attacks and rising incidence of hate speech, the Election Commission of India is trying its best to ensure that campaign speeches are not vitiated. The Model Code of Conduct laid out by the Election Commission lays down that "No party or candidate shall include in any activity which may aggravate existing differences or create mutual hatred or cause tension between different castes and communities, religious or linguistic."
Acting on the rising number of violations of this model code, the Election Commission has instructed poll authorities to closely monitor and videograph speeches during campaign rallies. The Election Commission however, cannot take punitive action against the accused. The electoral officer has to take a legal course of action beginning with the filing of a First Information Report (FIR) and thereafter seek sanctions from the state government to conduct criminal proceedings against the accused.
There are a number of laws which monitor inflammatory and provocative speeches in India. These include the Indian Penal Code (Sections 153[A], Section 153[B], Section 295, Section 295A, Section 298, Section 505[1], Section 505[2] ), the Code of Criminal Procedure (Section 95) and The Representation of the People Act (Section 123[A], Section 123[B]).
Togadia, for example, has been charged under sections 153(A), 153(B) and 188 of the Indian Penal Code. Amit Shah, too, had been booked under Section 125 of The Representation of People Act and Section 153 A of the Indian Penal Code, both pertaining to promoting enmity between two communities. Shah was also banned by the ECI from campaigning during elections.
However, the ban was lifted when Shah wrote to the EC with an oath to follow the Model Code of Conduct in the future. The Election Commission, however, has not been so lenient with Azam Khan who, despite being served a show cause notice by the Election Commission, continued to violate the norms of the Model Code of Conduct.
But Harish Narasappa, founding partner of the Bangalore-headquartered law Firm, Samvad Partners and co-founder and President of independent, not-for-profit organization Daksh, believes that there is clear inconsistency in the EC's approach in this matter. "Apparently Amit Shah promised to behave, but just because one promises, you cannot ignore what he has said," he said.
There is also a very fine line between curbing hate speech and violating freedom of expression. Narasappa believes that this line has to be determined based on the specifics of each individual case. "For any speech to qualify as hate speech, there must exist in it an element of incitement of violence, hatred or enmity. Mere identification of different characteristics of one group or community should not qualify as hate speech," he argues.
Apar Gupta, lawyer and partner with the law firm Advani and Co. and a frequent commentator on issues of media, technology and civil liberties also appears to have reservations as he points out, "It is convenient to lump several forms of speech into one convenient category of hate speech. It is surprising that the Indian Penal Code carries a somewhat similar approach where it creates multiple porous offences which can be applied to even legitimate dissent or ideas that seem to offend majoritarian tendencies."
Gupta points out that such broad charges are often applied against activists and social reformers as much as the criminal politicians everyone detests. "Yes, there is an abuse of such provisions due to discretionary charges, and yes, it curbs the freedom of expression," he affirms.
But while it is true that such provisions of law are often applied to curb even legitimate dissent or silence voices on the margins, it is doubtful whether the same argument may be extended in favour of politicians who seem clearly bent on using incendiary statements and stances to polarise vote banks.
Article 19 of the Indian Constitution gives all citizens the right to freedom of speech and expression but subject to "reasonable restrictions" for preserving inter alia "public order, decency or morality". Narasappa argues that banning political hate speeches is certainly "reasonable" in the context of Article 19. "Free speech cannot extend to a point where it incites violence and hatred; at the same time in a democracy, free speech is important. Identification of and action against hate speech requires a nuanced legal approach, as in our country people are very quick to feel insulted," he adds.
The futility of law
Despite widespread furore in each case, neither the ECI model code nor Constitutional provisions have proven to be sufficient in curbing hate speech. According to Narasappa, the laws that India has, are fine. The problem, he says is with the gathering of evidence and lack of appropriate prosecution.
Sunil Gokhale, a lawyer based out of Pune agrees. "The laws we have are not soft, the problem lies in implementation of these laws since they have to be based on strict proof of evidence. There is also the crutch of political interference to ensure that influential people who deliver these hate speeches are not prosecuted or the prosecution takes longer time, classic cases being the inflammatory speeches of LK Advani and Uma Bharati during the Babri Masjid case," he states.
Apar Gupta adds, "Hate speech law needs a limitation, whereby only speech which leads to imminent lawless actions should be punished as a crime of abetment. The panacea for communal clashes is effective law enforcement of provisions on bodily hurt and destruction of property. Arrest and convict those criminals or politicians who are involved in such acts swiftly, and the problem of hate speech will abate."
Gupta also believes that the State needs to play a larger role. "The State has to be proactive in putting out accurate information to counter such hate speech which runs on hushed slander to inflame latent societal prejudice," he states.
Sunil Gokhale believes that crime and criminals need to be dealt with by the Courts. "The role of the Election Commission is to report these cases. Perhaps a case registered by the EC can be dealt with speedily or on priority," he stated when asked about the possibility and effect of greater judicial power resting with the Election Commission.
Gupta too says, "I think the EC has adequate power, but is circumspect to exercise it. Though I am against criminal prosecution of hate speech in itself, I heavily favour disqualifying candidates in case they indulge in such speech. In my view, this will build strong disincentives against such conduct," he stated.
All said and done, there have been very few convictions in cases pertaining to hate speech. Abu Asim Azmi of the Samajwadi Party along with four others was convicted for inflammatory speech and inciting communal violence in a rally in Nagpada in 2000. The Mazgaon court sentenced Azmi, Waqarunnissa Ansari, Lalbahadur Singh, Ehsanullah Khan and Ali M Shamsi to two years' imprisonment.
However, the order was suspended when the five sought time to appeal in the Sessions court following which they were allowed to leave, after they paid the fine and furnished personal sureties.
Currently, Praveen Togadia has 19 cases of inflammatory speech against him but has not been convicted in any of these. However, he was arrested in April 2003 after distributing tridents to Bajrang Dal activists in Ajmer defying ban and prohibitory orders.In August 2013, Togadia along with a few other VHP leaders was arrested from Ayodhya over a planned "Chaurasi Kosi Parikrama Yatra" which was banned over fears of communal outrage.
An exception in this regard is perhaps Akbaruddin Owaisi of All India Majlis-e Ittihad al-Muslimin, who has 11 cases of hate speech registered against him. In early 2013, Owaisi was arrested and jailed for 40 days for allegedly making an inflammatory speech in Adilabad. He was granted bail subsequently on health grounds. He is currently facing trial on charges of sedition and spreading communal hatred.
In the absence of strict action to control inflammatory speeches, politicians are vying for any sort of publicity to secure votes. "To my mind harsh speech is always more attractive than moderate voices, for media entities to carry. Several regional organisations, the most prominent ones being Shiv Sena and MNS, use it to their advantage considerably," says Gupta. Echoing the same sentiment Narasappa states, "It is the lack of strict action that is encouraging people to continue resorting to such rhetoric; they see it as a fairly risk-free approach to polarise votes and win elections."
What do hate speech laws elsewhere say?
The ambiguity factor in Indian laws is also prevalent in those of the United Kingdom (UK) and Europe. There is no actual law against hate speech in the UK and legal protection is provided under various acts. The Public Order Act 1986 forbids racial hatred against individuals of groups including colour, race, ethnic origin and nationality. The act was amended in 2006 to include religious hatred.
Article 10 of the European Convention on Human Rights provides freedom of expression, which includes the right to hold opinions and to receive and impart information and ideas without interference by public authority and regardless of frontiers. The exercise of these freedoms however, is subject to restrictions perceived to be necessary "for the protection of the reputation and rights of others" among other things. The penalties for hate speech laws include fines and a maximum imprisonment of up to 7 years.
However, unlike India, UK and Europe have stricter and speedier judicial processes. As per a study conducted by the Crown Prosecution Service, England, there has been an increase in the number of hate speech crimes reported since 2007-2011 from 14,133 to 15,519. During these years, the number of successful convictions has also increased from 76 per cent to 83 per cent.
According to a report by The Legal Project, several Danish politicians have been convicted since 2001 under the provisions of the Danish Criminal Code for allegedly making "anti-Islamic" statements. In June 2010, Danish MP Jesper Langballe was stripped of his parliamentary immunity and charged under Danish law for his newspaper column on the Islamisation of Europe and the status of Muslim women. In 2009, a Dutch politician Geert Wilders was indicted under the laws of the country for his comments about Muslims and Islam. France and United Kingdom, too, have seen several convictions in hate speech cases.
The interpretation of the Supreme Court of India of the provisions of Article 19 was somewhat nebulous when, in March 2014, it dismissed a Public Interest Litigation (PIL) filed by Advocate ML Sharma seeking intervention by the Court in directing the Election Commission to curb hate speeches. The Court dismissed the plea on the grounds that it curbed the fundamental right of the people to freedom of speech and expression.
In more recent developments, however, the Supreme Court has directed the Law Commission to define guidelines in a move to curb inflammatory speeches. On the approval of the guidelines by the Law Commission, the Election Commission would be empowered to take subsequent action. If this comes through, the increasing number of hate speeches could perhaps be kept under check.
The spoken word, like the proverbial arrow that leaves the bow, has as much potential to generate publicity as to cause irreparable and unforeseen damage to the fortunes of a candidate and his party. It is not a surprise, therefore, that political parties are now latching on to every spoken word to target their opponents. The existing laws fail to clearly define boundaries and politicians are making use of the already existing lines of communal division in the country to perpetuate their own selfish motives.
However, well-defined laws or an effective prosecuting system cannot alone curb inflammatory speeches. Sensitivity and respect towards other cultures and religions, coupled with outright rejection by the people of divisive and polarising rulers, can keep this evil at bay. Otherwise, if such hate mongering is allowed to flourish, India's social fabric faces serious decay in the years ahead.