Artocarpus Foods Private Limited, is a newly started food processing company in Kerala. Located at Thaliparamb in Kannur district, it is the country's first full-fledged jackfruit processing venture. Artocarpus is the genus name of jackfruit's family of fruits.

"As maida is not good for health, many consumers are consciously avoiding it. Jack seed powder can be a good alternative for maida in the bakery industry", claims Subhash Koroth, 31, Managing Director of Artocarpus Foods. "We have successfully experimented this in a few bakery products. This success is what has prompted us to produce jack seed powder in a big way," he adds.

The company's newly constructed 4000-square feet building in Thaliparamb's industrial area has a range of products, produced at different stages of the jackfruit's growth and from different parts of this unique fruit cum vegetable.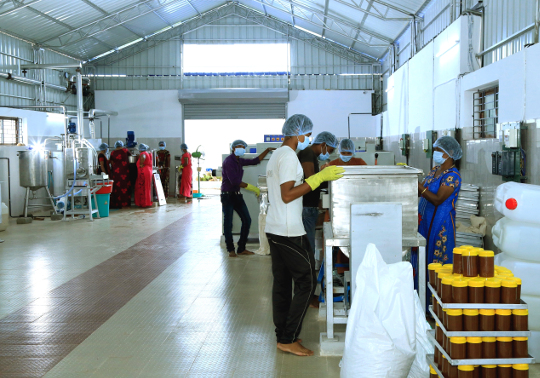 Apart from chips, jackfruit RTS (Ready To Serve Soft-drink) and traditional jackfruit varatty (halwa like product, but different from halwa), the company is also producing relatively new products such as dehydrated unripe jackfruit, dehydrated fruit and jackfruit pulp.

Products of this company, marketed under the brand-name 'Hebon,' are targeted towards the upper bracket of consumers. Jackfruit Pulp, a hitherto unavailable product, is so versatile that an array of secondary value added products can be made using that: ice-cream, milk-shake, toffee, Kumbiliyappam, Elayada, modak, chocolate and a host of other products during off-season too.

New entrants in the haute cuisine scene

Though Alphonso Mango Pulp is very popular and is widely used in our country, till recently, none had thought about preserving jackfruit pulp. If promoted properly, this can create a good market.

Jackfruit pulp can be made from soft-fleshed jackfruit, a type that is highly wasted. Soft-fleshed jackfruit is not relished by many as a table delicacy because its flesh is very soft and full of fibre. It isn't easy on your teeth and often creates embarrassment for the eater.
Another altogether new product is jack seed flour for bakery use, instant porridge and even a form of chicken masala. Just pour the instant porridge to hot water and it is ready for consumption. Koroth says, "It's jack seed flour that we have high hopes on. It can be used in any bakery product, including cakes and biscuits. In fact, the cakes we made using this flour in place of maida has received very positive reviews from those who sampled it."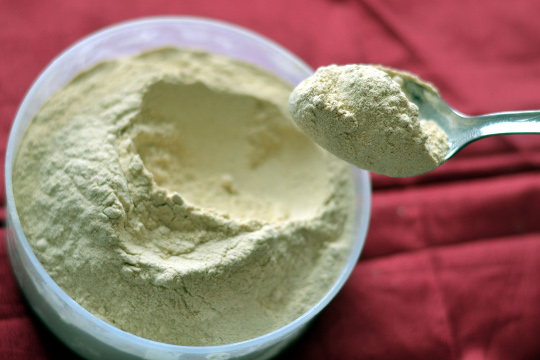 The seed of the jackfruit is an important food source that is largely wasted in most of the jackfruit growing countries. A miniscule quantity is used in cooking. A few home industries in Sri Lanka produce jack seed powder and derive by-products of the same. It's for the first time in the world that a company is placing jack seed flour in the market.

Colossal Wastage

But then, forget the jack seed. A lion's share of the fruit itself is conveniently allowed to rot in the country. No statistics about this is available. According to Vijay Mantri, District Collector of East Garo Hills district in Meghalaya, jackfruit worth Rs 434. 88 crore is wasted every year in the entire Garo hills. By the same parameters used in this calculation, the whole of India would be losing nothing less than Rs 4,000 crore of jackfruit.

Koroth, who has good experience in marketing electrical and electronic products, is craving to come out with his own unique product. He spent the whole of last year meeting jackfruit entrepreneurs, machinery producers and experts in the field of jackfruit. He has also attended a few trainings in jackfruit value addition.
Secondly, none of these are available round the year. Availability, even in select shops, is not ensured. Take for example the jackfruit
varatty
. Demand for this traditional product always far exceeds its availability. Five Kerala companies presently produce '
Chakka
(jackfruit)
Varatty
.' Yet, it is not available widely or in the off-season.
During the season, an entrepreneur in Cochin, Thomas, keeps peeled jackfruit carpels in cold storage. Whenever required, he takes the required quantity out and produces
varatty
. Over the last two years, this is how he has been able to make his product available throughout the year, but that is insufficient to meet the actual demand for it.
Keeping the existing drawbacks of jackfruit product marketing, Koroth has taken some steps to overcome that. He has already established a network of dealers for his products in two districts of the state – his home district of Kannur and neighbouring Kasaragod.
"We want to restrict our area of marketing to only these two districts though we are regularly receiving queries from many areas, including overseas. But by limiting the area, we hope to achieve year-round availability and consistent stock presence in our agents' shops," he says.
Artocarpus is buying jackfruits from farmers' groups at a price of Rs 5 per kilogram at present. It requires both soft-fleshed and firm-fleshed types for processing. Since the last one month, starting with trial production, they have processed 1,800 fruits. The estimated requirement of fruits for the season is 20,000 to 30,000. The families around happily take the left-overs of the fruit for feeding their cows. This ensures that waste management is not a headache.
In the second stage, the company intends to produce chicken masala from jack seed flour, dehydrated tender jackfruit and pre-cooked tender jackfruit in retort pouches. Local ice-cream units have shown interest in jackfruit pulp for making ice-cream. Three small ice-cream companies in Kerala already have jackfruit ice-cream among their offerings but they have had to source jackfruit pulp from distant Konkan till now.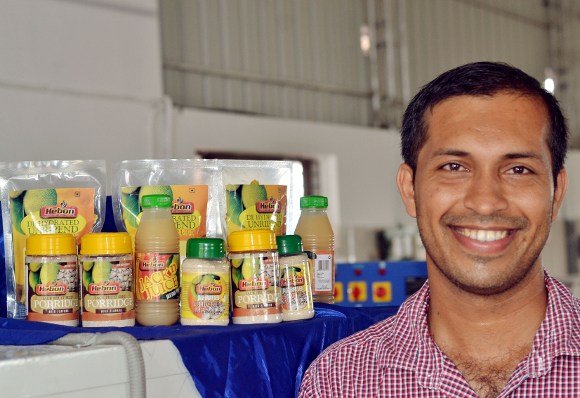 Koroth has also offered his jack seed flour to a few select bakeries for cake making. Steps are in progress to export jack seed flour to Australia. "If need be, I can ramp up my production capacity of jack seed flour to one tonne per day," he says.

Cost is a concern, too. "Jackfruit doesn't have any value when it remains on the tree. But once you harvest it and bring it down, cut and separate the actual raw material, it becomes expensive because of two reasons: first, because harvesting, cutting and peeling are laborious, and secondly, more than half the portion by weight is wasted," Koroth explains.

Absence of ready technologies for product making is another big challenge. Entrepreneurs themselves have to invest considerably in research and development. But Koroth is confident that the success of his pioneering industry would give rise to at least three or four such ventures in Kerala in the next couple of years.

With the marketing acumen that he has, he doesn't foresee much of a challenge as far as marketing is concerned. "Ironic though it may sound, the greater difficulty lies in the pre-production stage which involves procuring the right kind of raw material and cutting and peeling them thereafter, which has to be done entirely manually at present," he points out. Thus, while product selection and quality control are two important factors, success of the jackfruit industry in the country would depend significantly on how the pre-production processes are managed.

Considering the enquiries and interest that 'Artocarpus' has generated in the wake of initial media reports and social media exposure, the days of the orphan fruit – jackfruit – attracting the attention of big players in food processing is not far off.