In all ancient Hindu texts and scriptures, girls and women have been put on the highest pedestal. They are worshipped as 'kanyas' (girls), valued as 'grih laxmis' (wives), revered as mothers. Yet, the reality is in sharp contrast to the glorious treatment they have been accorded in theory. From the story of Lord Ram's wife Sita's exile to prove her 'purity' to Draupadi's humiliating cheerharan (stripping) described in the epic Mahabharata to the woman of today who is bearing the burden of traditional society that does not allow her to live life on her own terms, it seems as if a woman's destiny has remained unchanged over the ages.
Can't women resist, protest and assert their personalities? Do they not have a right to question the decisions that are taken on their behalf? Giving a voice to just some of these questions that have been troubling women for generations are women writers and littérateurs who, through their descriptive prose and poetry, are not afraid to speak out, question and comment on their collective fate. In fact, at this year's Jaipur Literature Festival, considered today to be one of Asia's most illustrious literary meets, 40 women writers had come together to share sentiments and feelings of women around the world.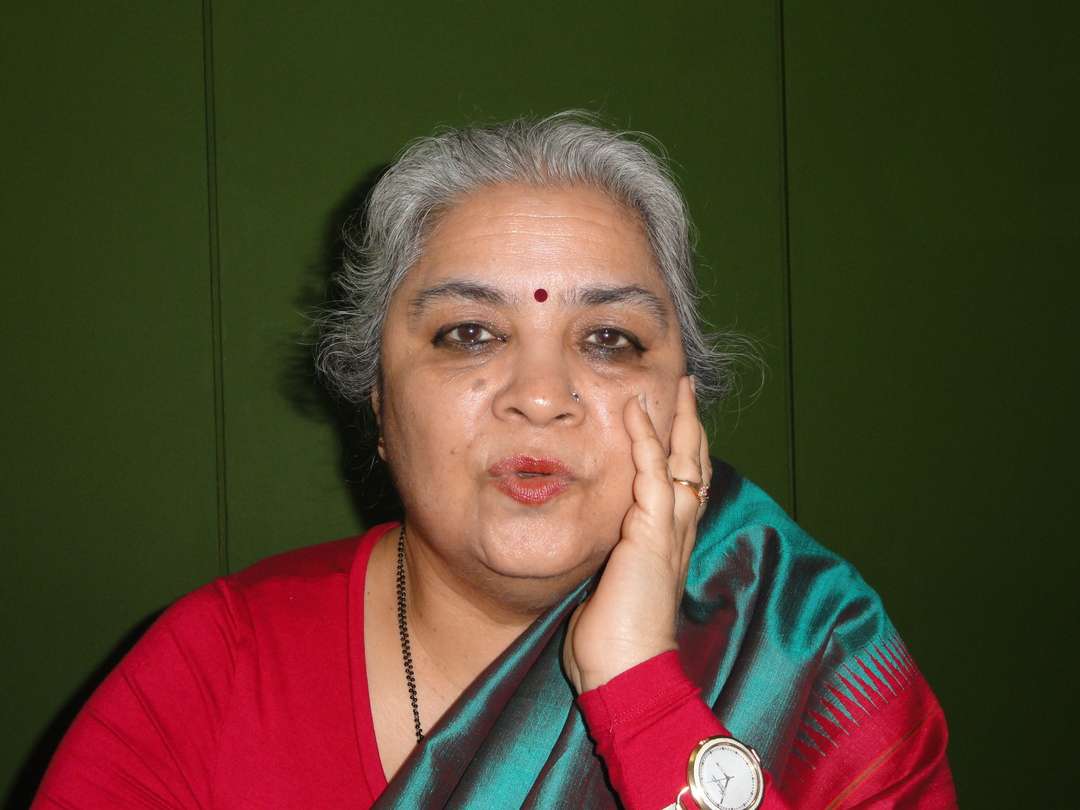 Noted writer Ira Pande - who has translated late feminist author, Dr Prabha Khaitan's autobiography into English. Source: Women's Feature Service
While the battle for women's empowerment, liberation and equality is being fought everywhere, even the most spirited and questioning new woman, at times, finds herself constrained by either social caveats or conditioning. Of course, there are certain happenings that compel people to push these constructed boundaries. For Maya Krishna Rao, visiting faculty at the National School of Drama, the horrifying December 16 gang rape incident in Delhi disturbed her so much that she had to put pen to paper and express her angst. In her evocative play, 'Walk', Rao has asked some fundamental questions: Why do the streets turn alien to women after dark? Can't a girl enjoy the simple joys of walking in a beautiful garden or enjoying nature after sun down? Will there ever be a time when women will be safe?
For most Indian women, words like freedom and consent have no real meaning. Do they have the liberty to choose their own path? Are they ever asked for their approval on even the most fundamental decisions that affect them first and the most? The answer is NO. "Pooch to lo" (at least ask her) – even now this question remains elusive to her, whether it is related to fixing her marriage or touching her.
Yet, women do not protest. Probably because from childhood they are conditioned to exist just to satisfy men. "Women are not born, they are constructed and it is engraved in their bone marrow not to question anything," feels Lata Sharma, noted Rajasthani writer.
According to her, they need to seize their rights from society, which has conditioned everyone, including them, to accept the status quo of women being inferior to men. "Rights are not given to anyone just like that. You have to fight and snatch your rights," believes the prolific writer, whose works have been translated into many languages.
The prevalence of such an attitude has also affected the way women writers express themselves. Most fail to write about their lives and end up talking more about the people in their lives. It should not happen. But it does, as all women are hardwired not to think beyond their loved ones. For them, family comes first. There are not many who can articulate as fearlessly and frankly as the late feminist author, Dr Prabha Khaitan has done in her autobiography, 'Anya Se Ananya', or if we go back further in time, then Amrita Pritam's 'Rasidi Ticket' fits the bill.
Noted writer Ira Pande – who has translated Khaitan's autobiography into English, 'A Life Apart', which was released earlier this year – feels that the social activist and poet has revealed so much about her life "with disturbing honesty". Ira recalls an incident from the translated version where Khaitan confides to her 'dai maa' (nurse) of her love for a married man, and very bravely admits that she hurt 'dai maa' badly..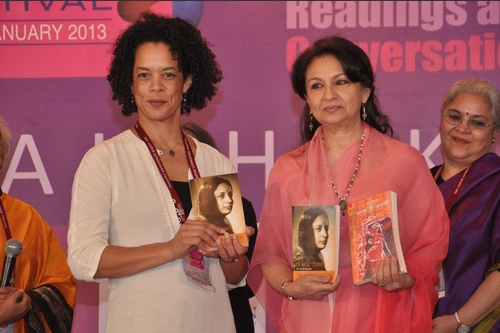 The English translation of Dr Prabha Khaitan's autobiography, 'Anya Se Ananya' was released at the Jaipur Literature Festival this year. Source: Women's Feature Service
Pande admits that not many women writers could do it, including her own mother, celebrated Hindi novelist, Gaur Pant Shivani. "My mother had written her autobiography but she too did not mention some incidents of her life," says Pande.
But both Urvarshi Butalia and Namita Gokhale, well-known writers in their own right, believe that testimonial literature has great power to break new ground and open up spaces in women's narratives. Lakshmi Holmstrom, who has worked exclusively with Tamil women writers, too, is quite optimistic about the future of women's writings and their commitment towards documenting the larger realities of their sex. Her latest translation is an anthology of poetry, 'Wild Girls, Wicked Words' by four Tamil women writers. She feels good times are ahead since the works of women authors are all set to reach a wider audience now.
So what should women do in search of a just and equitable society? While it is certain that they will need to strive hard to secure their rights, it is also quite clear that those who have influence and are successful will need to look out for the welfare of their less fortunate sisters. Holmstrom strongly feels that women should have the freedom to speak up and that it is teachers who can make the future generations capable enough to express themselves right from when they are in school.
According to Preeta Bhargava, who has the distinction of being the first woman jailor in Rajasthan and is a noted poet as well, "Women should be able to make informed choices in life. Not just when it comes to their careers but even when she has to have sex with a man. It should be her decision. She should be able to seek answers to her questions."
Clearly, it's time to stop waiting and cribbing. Be 'swayamsiddha' (self assertive personality). And as the women transform, the society needs to change its mindset and social customs as well. Stop 'kanyadan' and other rituals at the time of marriage, which are reminiscent of a feudal past. Let a woman enjoy her life and have moments to cherish; let marriage be the union of two loving hearts, not the repository of subjugation and violence.
Writer Nirupama Dutt's Punjabi poem, 'Buri Aurat', based on a reunion of friends, shines a torch on the society's perception of women as well as the courage they have to write their own destiny. She writes:
Tussi mere shahar aaoge/E buraiyan auratan di pheharist wich/Mera nam darz paoge…/Mere kol jo sab kuch hai jo ek/Buri aurat kol hona bahut/Lajmi hai.../Munh bich baldi aag hai, dil/Dhadkata hai, hathan vich chhalkada/Jam hai, mera kheldadi hansi bada/Badnam hai…/Peran thalle sadak hain, upar khulla aasman hai/Mere kol sehen da housla hai/Mere kol kehne da saman hai...
(If you come to my city you will find my name in the list of women with vices… I have everything which a woman not considered virtuous is supposed to have… I can fire salvos with my tongue, have a beating heart, have a brimming glass in my hands, my boisterous laughs have earned me a bad name… I have firm ground beneath my feet, the open skies above, I have the courage to bear; I have a lot to say...)