"The adivasi is a tree. And what is an axe? It is wood and steel. You need wood to cut the tree," says Arjun Khilo of the Mali Parbat Suraksha Samiti, on the touts and dalaals of his community who support Hindalco's efforts to mine Mali Parbat.
Mali Parbat, Deomali Parbat, Kashipur and Niyamgiri in Odisha, all have one thing in common: bauxite, the reason for perennial streams that turn valleys into forests and farms, and the reason for perennial lobbying from the government and company officials to mine it.
The debates over whether to keep the bauxite where it is, are today seemingly going beyond the immediate context and turning into a war of attrition between two philosophies of power and civilization. Even as the people of Niyamgiri rejected Vedanta, the company's lobbying resources and efforts apparently amount to a lot more than anything they'd get out of the mountain.
The Narendra Modi government also seems strongly inclined towards diluting the Forest Rights Act for infrastructural projects, which means, that they don't need to listen to the adivasi before they tear a bulldozer through their home. The stage-managed public hearings that are held across the country seem to be too much of a burden to the democratic credentials of this administration.
The market though, believes that the greed of the human being is universal – that once connected to the free market (and the caste-market), all this romanticism over a bunch of twigs and leaves will die. There must be a way to reason with the people of the mountain, but the adivasis of the mountain have their own un-romantic logic to give to the proponents of mining.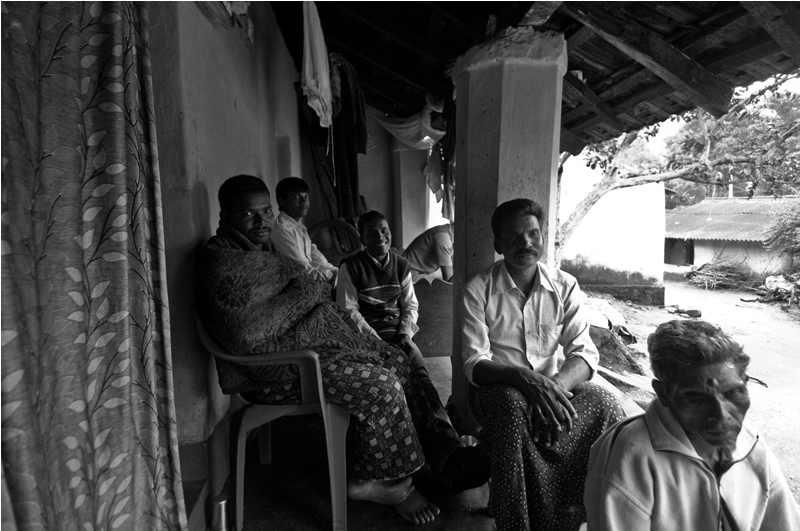 The Kondh villagers protesting against Hindalco's mines in Mali Parbat in Koraput district live with their own anxieties and suspicion of all outsiders. There are apparently 17 million tonnes of bauxite ore in the mountain, handed over to Hindalco in 2003 for a project spread over 270 acres, but mining operations have barely begun.
In January of 2014, a confrontation between supporters and protestors led to the wrecking of the premises and vehicles of the contractor's offices of Rashleela and consequently, to multiple cases against those opposing the project. An awareness of police repression: they disappear into the forests when they hear any vehicle approaching their villages. They had even stopped Hindalco's mining operations in 2012, and the bauxite ore that was mined still lies a few kilometres away from the village.
Earlier, on 29 August 2010, a lawyer and Congress leader Anand Kirsani was murdered in his village of Dususra, allegedly by the CPI Maoist. He had once been the president of the Mali Parbat Suraksha Samiti, that had filed a public interest litigation against mining at Mali Parbat but would ostentatiously withdraw it a few years later. He was also a member of the Peace Committee, which was agitating against the Kondh Adivasis of Narayanpatna who had re-claimed their lands.
Arjun Khilo, one of the current leaders of the Mali Parbat Suraksha Samiti, calmly mentions that the greatest threat to them can come from their own – those who file cases against them, those who have been kicked out of their movement, but still go for all the company's public hearings to represent them.
'First the repress us, they put cases on us, then when we protest, they stop all the development work in our villages: whether roads, electricity, check dams, angaanwadi, etc. Then with the cases foisted, it's hard for our people to go to the market to sell our produce,' says Arjun, surrounded by a group of educated young men and old men, with their own history of displacement.
Yet, what turns some into what the market wants them to be, and others to hold onto the mountain even with the very real threat of police and state repression?
Reason 1: Podam Khilo, now 65 years ago, remembers being displaced by the Hindustan Aeronautics Limited project in 1963. He was merely 14 years old when he lived in Talapet village.
'From which Panchayat?' I asked, but Podam begins to list the name of the villages instead: 'Chikapur, Chindupur, Belaiguda, Kodigaon, Chulapadi, Bodengaon, Bodobodengaon.'
The government with its Nehruvian socialism (caste socialism) had come in, given them Rs 2,500 and asked them to leave. They weren't offered any land, or any rehabilitation. His family remembered a fertile land a few kilometres away, whose people they'd meet at the weekly haat. They settled at the village of Muniguda, where their story of displacement still influences the youth of Muniguda. 'I still do labour work here, if the mountain goes, where will I work?'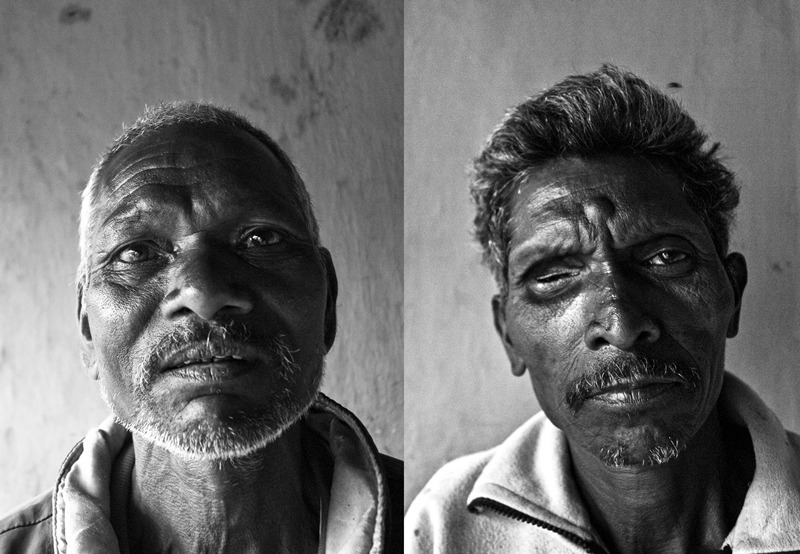 First, there were people displaced by the HAL project, then they were others displaced by the Kolab hydroelectric dam. The people of Chikapur were displaced thrice in the following decades. All the 15 displaced families who moved to Muniguda as a result are landless to this day and dependent on the mountain; their stories of impoverishment and struggle are factors leading to general distrust of the government even among the present generation.
'We will be indirectly displaced by mining if Hindalco mines Mali Parbat,' says Arjun, maintaining that if the mountain disappears, their rivers will dry up, and they will lose the wealth of our lands.
Reason 2: 'What all does the mountain and the forests produce?' I ask.
'Everything,' said a young man.
'Such as?'
'All green vegetables'
'What about from the forest?'
An old man, and another young man decided to list it out for me: 'Amla, triphala, harrida, bhada, bel, mahu, sada patta, sardi coli, sar-coli, jambo, jam-coli, guava, khandu, beet-khandu, targen-khanda, peeta-khanda, tarka-khando, sorenda-khando, kakdo, kata-koli.'
'And, dhanu (rice), mandiya, aloo, ghobi, beans, moka, gajur, bananas, turmuric, tomatoes, lahu, cucumber, chadu.'
'All green vegetables but capsicum,' they conclude.
Reason 3: 'But what makes dalaals let go of the wealth of the mountain, while you hold on to it?'
'Money,' answers a young man next to Arjun.
'Only that?'
'The people here who work in the forests, the fields, all day, they make around Rs.200. The dalaals go to the company's offices and talk to them for half an hour and they make Rs.500. Easy money.'
'As for us, we saw what happened to the others, we won't go.'
Reason 4: The villagers add that in Damanjodi, those who were displaced did not get enough land, and only one in a family of four brothers had a job.
'This land, has been here for generations,' continues Arjun, 'Where else will we get land? There are some 60 to 70 villages that depend on Mali Parbat. Once they mine the mountain, which will just take a few years, what will we do after that? The company feeds the dalaals just for a day, what about tomorrow? Without water in these fields, who will even buy this land?'
'Do we go to Kolkata and Bhubaneshwar and live in the slums there?'
A few years ago, in neighbouring Rayagada district, Bhagawan Majhi, the leader of the Kashipur movement against the Utkal Aluminium project, had asked 'How much Bauxite do you need? How many missiles you want to make? How many bombs? How many airplanes? You must give us a full account.'
They didn't. It was not an equal conversation: it was not whether they should take the bauxite out or not, but could they?