Stories of displacement are very often negative, with tragic closures. A few, however, have happy endings thanks to the intervention of NGOs and similar associations that help marginalised or displaced segments find finance, shelter and social acceptance. If one studies the history of the Bengali stage, particularly with a focus on the leading ladies of the Bengali stage in the 19th and 20th Centuries, one would find many interesting stories of displacement, which had shades of both positive and negative.
A performance in the form of song, dance, recitation and commentary was conceived of and presented recently in Kolkata, as a tribute to these great actresses who contributed in several ways to the advancement of theatre in Bengal. Binodini'r Khonje – The Songstress was a well-orchestrated and beautifully conceived programme, initiated and presented by noted music historian and singer Riddhi Bandopadhyay.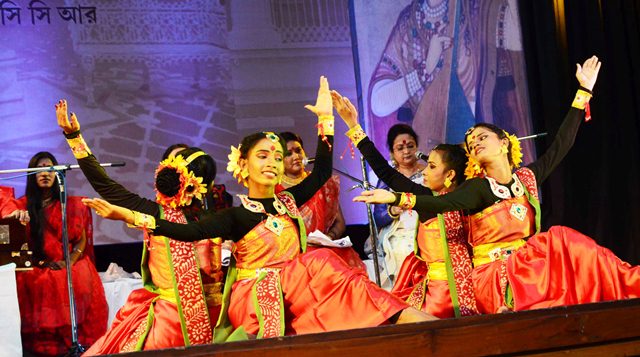 An outstanding feature of the programme was that the dance items were presented by the children of Komal Gandhar, the cultural wing of the Durbar Mahila Samanway Committee, one of the biggest organisations of sex workers in the country. Durbar is a collective of 65,000 sex workers from across West Bengal, founded in February 1992 in Sonagachhi, the largest red-light area in Kolkata with an estimated 11,000 sex workers.
There is also a deeper significance of this casting as great stage actresses like Binodini themselves often had their roots in that world. The fact that the origins of these ladies could often be traced to the red-light areas of the city was exploited by theatre owners and teachers, who used them to seek finances for the art by persuading them to become mistresses of moneyed clients, who would then be prepared to support a theatre facing funds crunch.
The women were so dedicated to the stage that they did not mind helping out by becoming the mistresses and keeps of rich clients of theatre. In other words, if poverty and their birth drove them to prostitution, the theatre directors, owners and masters also exploited them sexually for their own ulterior ends.
The recent performance by Komal Gandhar, therefore, stood for one generation of children of sex workers paying a personal tribute to older generations of their tribe, some of whom evolved into great theatre actresses of their era.
"Our aim was to bring alive a bygone era veiled in mystery and debauchery. The Songstress is a harmonious and aesthetic blend of song, dance, recitation and commentary," said Riddhi, adding "These children face the same stigma experienced by our songstresses like Binodini, Kanan Devi and others, who were blessed with talent but social ostracism kept them from exploring their full potential till theatre and cinema gave them a different world to express themselves. This humble endeavour is a small step towards breaking the chains and giving them the chance to nurture their gifts."
Remembering a legend
Binodini Dasi (1863-1941) became a phenomenal star of the Bengali stage during the era of the famous Girish Ghosh. But like many of her peers in theatre, she was forced to depend on patrons and protectors as her benefactors. Even her mentor and guru Girish Ghosh persuaded her to become the mistress of a rich Marwari businessman, Gurmukh Rai when the theatre fell into bad days and the owner wanted to pull down the shutters. As a way of expressing her gratitude to her guru on the one hand and to save the theatre on the other, she agreed.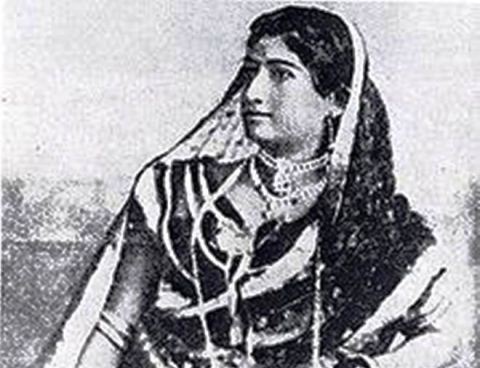 Rai kept his promise of building a theatre house for the company. His only condition was that the theatre house should be called B-Theatre, after Binodini. But his wish was sacrificed in favour of the name Star Theatre because a theatre named after a fallen woman would draw neither audience nor prestige. Ironically, this theatre was bulldozed many years later for widening Beadon Street, where it stood. The Star Theatre that exists in present day Kolkata is a different one.
There were many others before and after Binodini Dasi. Tarasundari and Angoorbala trained themselves in Nazrulgeeti (songs composed by Kazi Nazrul Islam), performing rigorous riyaaz every day at the break of dawn. This became an inspiration for many girls from mainstream families.
Tincowrie Dasi was illiterate. But when she essayed Lady Macbeth in Girish Ghosh's Macbeth, her performance was hailed as outstanding. Though the play was a commercial flop, Tincowrie had arrived on the Calcutta stage. She kept changing from one theatre group to another but proved her worth as an actor in demanding roles of Jana, Hamida and Lachmania.
Tara Sundari, younger than Tincowrie, appeared as a child in Chaitanya Leela. She grew up to become a much-in-demand actress and continued to work for 30 long years. Tara made it to the top of the league by her hard work, determination and willingness to learn. Her name became synonymous with Rezia following her performance in the role. Quoting Indian nationalist leader Bipin Chandra Pal, theatre scholar Aparesh Mukherjee writes in his book on the history of Bengali theatre, ""He (Pal) had not seen Tara Sundari's equal as an actress in the theatres of Europe and America."
Binodini, however, became more famous than the others because she charted a great stage history by herself, packing in around 90 characters across 80 plays within a short span of 12 years. In Meghnad Badh, authored by Michael Madhusudan Dutta, she played six roles. Her performance in the title role in Chaitanya Leela became so spiritually rich that intellectuals like Bankim Chandra Chattopadhyay, Edwin Arnold (author of Light of Asia), theosophist Col. Olcott and even spiritual guru Ramakrishna Paramhamsa himself blessed her after a show he attended.
Binodini has left behind a treasury of memories in two autobiographies, Amar Katha (My Story) and the unfinished Amar Abhinetri Jeebon (My Life as an Actress). My Story is written in grief over the loss of the three most important individuals in Binodini's life: her protector, playwright-actor Girish Chandra Ghosh who was her mentor, and her daughter. These works have been translated into English and provide a rich framework of reference on Bengali theatre and on Binodini's life. She also wrote two books of poems.
"From her own writing, one gets the picture of a highly sensitive, determined and emotional woman," writes theatre critic Kironmoy Raha (Bengali Theatre, National Book Trust, 1978.) Binodini has recorded in her works how she often fainted while performing, so great was the emotional strain of depicting sustained ecstasy.
One remarkable quality in Binodini and her peers or successors was that they were never ashamed to admit and acknowledge their roots. Some even flaunted their pride through their speech, oratory and writing. It was a time when theatre was considered taboo for women from mainstream society and that was the primary reason behind theatre-owners and directors drawing their female cast from the sex-worker colonies of the city.
This then was 'displacement' of a different kind, because even if mainstream society refused to accept them as one of their own, the theatre audience crowded in week after week to watch them perform and sing, and eventually they carved a public identity for themselves.
Theatre researcher Ria Basu in her paper, Memoirs of The Colonial Actress – The Personal as the Political writes, "Binodini Dasi reveals a space of constant negotiation between the nationalist imagination of the woman and the agency of the performing woman in a largely male space, where the boundaries of the public and the private come to be gradually distorted. This leads one to question the extent of her compliance and awareness of and in this mobilization. "Amar Katha" (1912) being an autobiography actually becomes a political tool to understand the constant tussle and flux in the relationship between the actress and her mentor, actor-playwright Girish Ghosh who not only had orchestrated the rise of Binodini, her consequent fame and acceptance in the Bengali community but has filled into her narrative space even on print through the preface injected into her memoirs."
Without Binodini and her peers on the Bengali stage, the history of Bengali theatre would have been quite different. The stage became a platform, a world that defined positive displacement of the sex worker. But is this story of displacement really positive? Or is it soaked in the unshed tears of Binodini and her peers? That answer may not be a very straightforward one and may be best left for readers of her works to decide.