ENVIRONMENT
Panipat power plant pollutes with impunity
It has been happening for several years under the nose of the Haryana adminstration. The nation's top government auditor has issued multiple indictments. And yet they have polluted recklessly. Himanshu Upadhyaya tells the tale.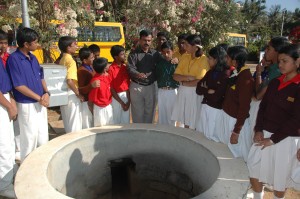 RECHARGE WELLS
Percolating young minds
A far-sighted educational trust is reaping the benefit of digging recharge wells long before the need for them. While its own decision is a lesson in conservation, the institution is also going further, imbibing ecological concerns into the students too. Shree Padre reports.